Martin County is many things, but "typical" is not one of them! While we take pride in being a blissful, uncrowded paradise that all ages can enjoy, Martin County also boasts so many adventures beyond what you might expect, especially for families with children. Nestled between Orlando and Miami along South Florida's Atlantic coast, there's so much to see, do, and explore, nobody will ever be bored!
Looking for a typical beach vacation? Look elsewhere. Here are five unique, family-friendly adventures you can take in Martin County!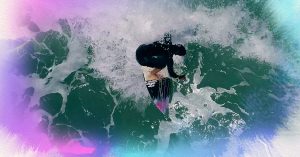 Hit the beach!
You might be thinking: "Lots of places have beaches. What makes Martin's so unique?" We're glad you asked! It's not what our beaches have…it's what they don't have: Huge crowds. Thanks to a county-wide 4-story high restriction, visiting Martin County feels like discovering an island paradise and having it all to yourself. With more than 22 miles of shore to explore, you're sure to find a spot to call your own in this hidden gem destination. Families love our four lifeguard-protected beaches, including Jensen Beach, Stuart Beach, Bathtub Beach, and Hobe Sound Beach. For a bit more privacy, try Bob Graham Beach or the pet-friendly Santa Lucea Beach.
Explore a national, natural treasure!
Did you know that Martin County is home to an incredibly bio-diverse lagoon ecosystem? How cool is that! The St. Lucie Inlet is nestled between the Atlantic Ocean and the Indian River Lagoon and is home to more than 4,300 plants and animals. For families with teens and older children, explore the St. Lucie Inlet on foot at the Blowing Rocks Preserve or Jonathan Dickinson State Park. For fun for little ones and all ages, visit our world-class Florida Oceanographic Coastal Center, featuring aquariums, nature trails, a butterfly garden, a children's pavilion, and more – visitors can even feed and pet real-life stingrays as they swim by!
For an unforgettable time, cast a line!
Does your family love to fish? You've come to the right place for year-round fishing adventures! Well, make that places. With so many prime fishing spots, the only hard part is choosing the right one (or you could just stay an extra day). Cast a line at local favorites Sandsprit Park and Indian Riverside Park. Feeling extra adventurous? Book a private charter for a deep-sea excursion with Lady of the Deep Sea Fish Charter, the Treasure Coast Fishing Charters, or Native Fishing Charter.
Epic adventures? Yes, please!
Did someone say "adventure?" For families filled with thrill-seekers, Martin County is a paradise for getting your adrenaline pumping! There's great snorkeling, scubaing, and surfing, to be sure, but we also have challenging hiking trails and exciting horseback riding tours. Need something more…extreme? Get your heart racing with kiteboard or e-foil lessons at New Wave Kiteboarding. Hook a Sailfish, Mahi, or Wahoo (fish that are known to put up a fight) with Chaos Fishing Adventures. Or discover an underwater world of wonder with a night dive with Stuart Scuba.
Don't forget your Discover More, Do More Pass!
Who said you can't save money while going on an adventure? Nobody, that's who! So download your free pass for special offers to unique experiences, retailers, restaurants, and more. Our locals love them, and you will too!
These are just a few of our favorite family-memory-making activities, but there's so much more for families to do — and adults too. Golfing, fresh seafood dining, spa days, shopping sprees…hey, Mom and Dad deserve an adventure too, right?
Plan your unique, family-friendly adventure in the naturally quaint paradise!