Hutchinson Island
Hutchinson Island is home to miles of pristine and uncrowded beaches. It is the perfect getaway for the beach lover and water enthusiast, where you can surf, boat, sail, kite-surf, dive, and snorkel. Beaches in Martin County offer free parking. Due to the county ordinance on building height, you are offered an unencumbered skyline with breathtaking views of the ocean. South Hutchinson Island extends from the Fort Pierce Inlet in St. Lucie County to the St. Lucie Inlet in Martin County, with three causeways providing access to and from the island. Convinced yet? Don't Miss These Top 10 Things to do in Hutchinson Island. We'll see you soon.
Florida Oceanographic Coastal Center
Florida Oceanographic Coastal Center
772-225-0505
Visit Website
Get Directions
There's something extraordinary about touching a stingray, seeing a sea turtle up close, and witnessing a feeding frenzy in a 750,000-gallon game fish lagoon. You'll find all this and then some on a visit to the Florida Oceanographic Coastal Center. The facility features boast learning with aquariums, nature trails, a butterfly garden, a children's pavilion, a visitor center, a gift shop and more.
Open daily: Mon-Sat 10am to 5pm; Sun noon to 4pm, Admission: $12.00 for Adults, $6.00 for Children between 3-12 years.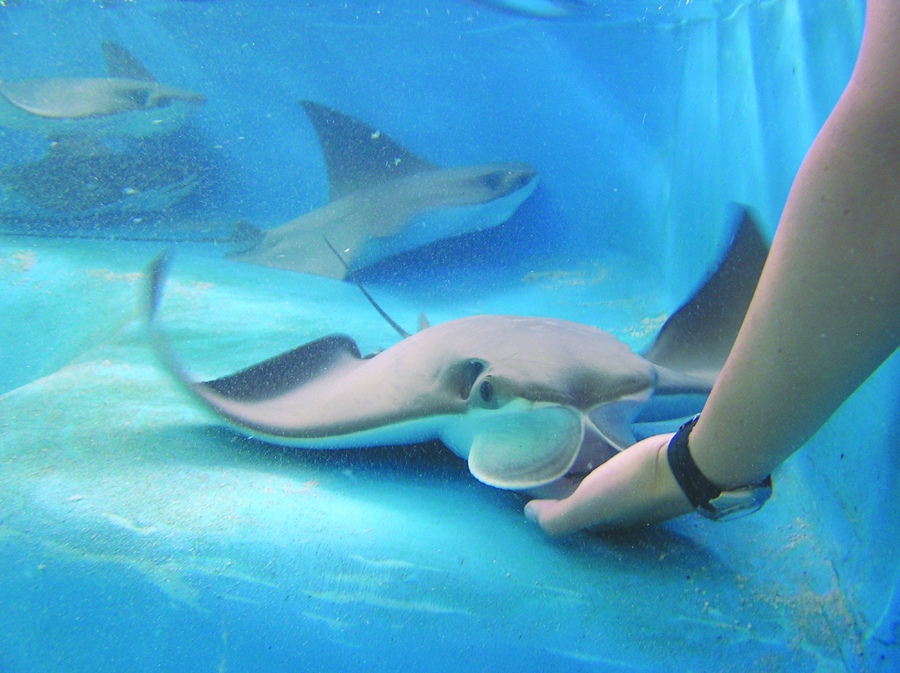 Elliott Museum
772-225-1961
Visit Website
Get Directions
The Elliott Museum's mission is to inspire creativity through exhibitions and programs about art, history, and technology for the people who live in and visit the Treasure Coast of Florida. Named after prolific inventor Sterling Elliott, it hosts a dynamic and interactive collection of antique automobiles, vintage boats, and an impressive baseball collection. This treasure coast gem includes a deep trove of Treasure Coast histories and stories sure to delight all ages. Located on the southernmost point of Hutchinson Island in Stuart Florida at the entrance to Stuart Beach.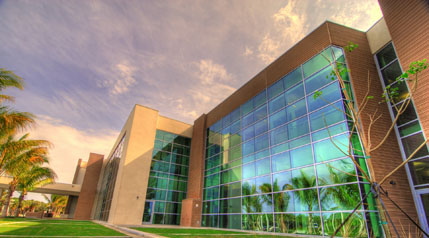 House of Refuge Museum
House of Refuge Gilbert's Bar
772-225-1875
Visit Website
Get Directions
Step back in time to the turn of the century with a visit to the House of Refuge Museum at Gilbert's Bar. Gilbert's Bar House of Refuge, Martin County's oldest building, has been listed on the National Register of Historic Places since 1974. The House of Refuge at Gilbert's Bar is the only remaining House of Refuge. Built as one of ten along the east coast of Florida, it is the oldest structure in Martin County and is listed on the National Register of Historic Places.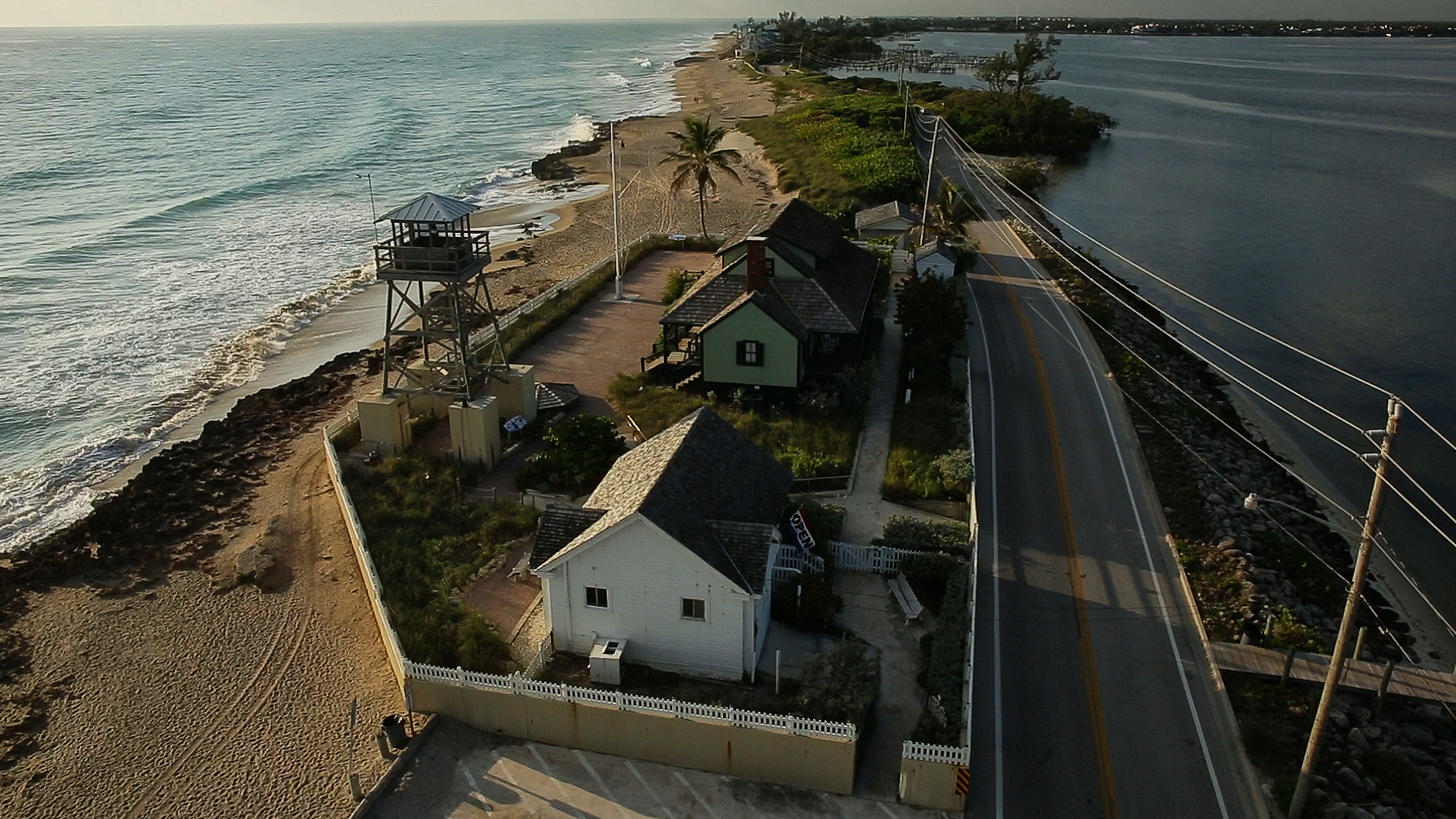 Stuart Beach/Seaside Café
Stuart Beach Seaside Café
772-221-1418
Visit Website
Get Directions
Stuart Beach is located across from the Elliott Museum and the Florida Oceanographic Coastal Center. The park offers a variety of amenities including covered picnic areas, beach volleyball courts, basketball courts, and clean restrooms with showers. Ready for lunch or a snack? Seaside Café overlooks the serene shores of Stuart Beach. Choose from delicious appetizers to filling entrees, all served with breathtaking ocean views. You can also rent beach chairs and umbrellas and enjoy beachside food and drinks delivery service. But that's not all – Seaside Café's oceanfront Tiki Bar also offers a great selection of cocktails to help you stay refreshed in the Florida sun.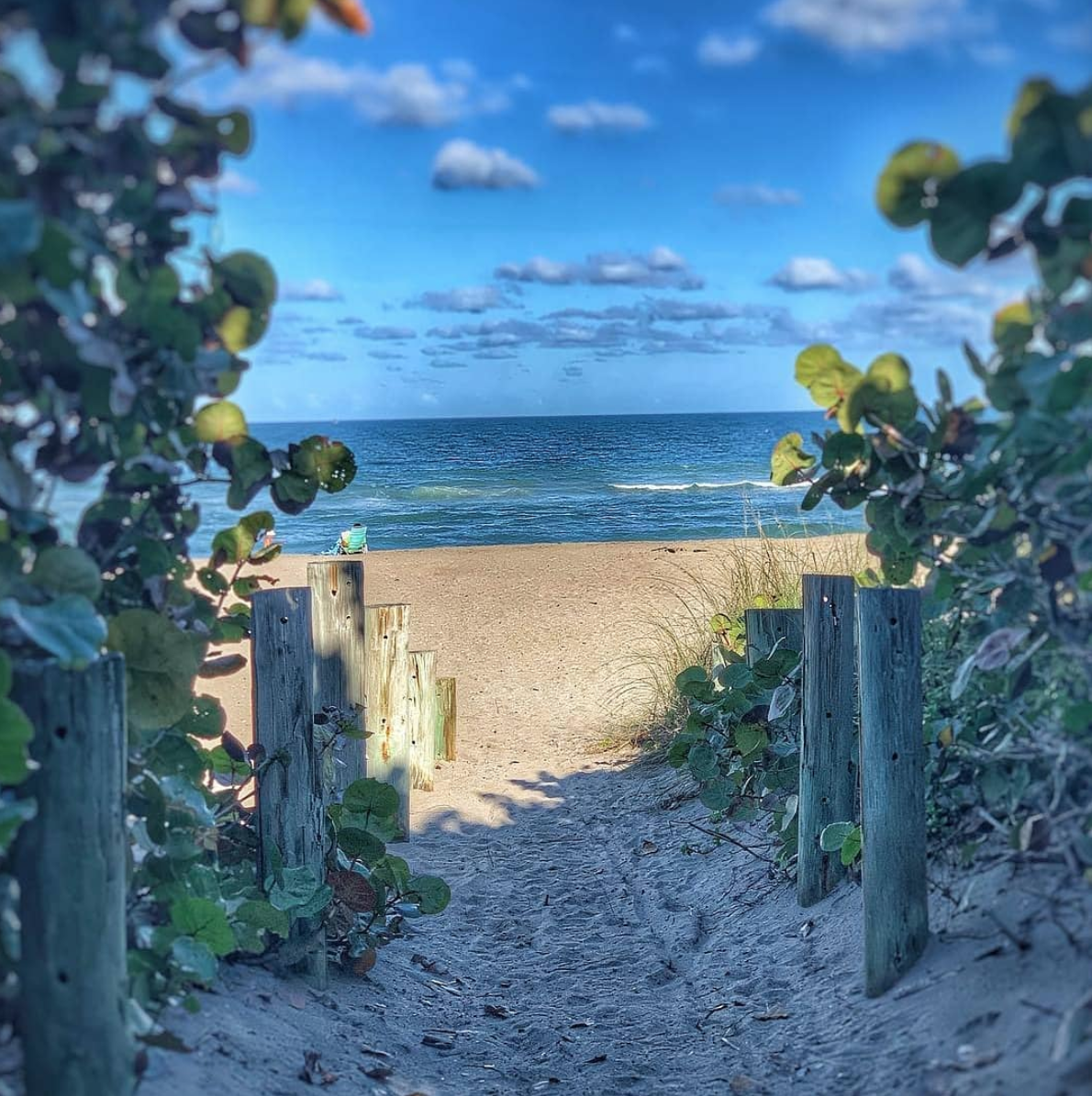 Jensen Sea Turtle Beach/Sand Dune Cafe
Visit Website
Get Directions
All of Martin County's beloved beaches are completely FREE to visit! Yes, you read that correctly. There are absolutely no fees to soak up the sun or dig your toes in the sand. Open 24/7, Jensen Sea Turtle Beach is a popular choice, thanks to its lifeguards, Sand Dune Café, picnic tables, volleyball courts, bathrooms, and showers. All you need is a beach towel to have the perfect, cash-free day in the sun and sand.
Bathtub Beach
Bathtub Beach
775-221-1418
Visit Website
Get Directions
Bathtub Beach is the southernmost public beach on Hutchinson Island and a favorite spot for families and beachgoers of all ages. At low tide, the calm, crystal-clear water is warmed by the sun's rays and protected from the breaking surf by the reef and rock formations. This "bathtub" effect makes it a perfect outing for wading, snorkeling, and enjoying the sun, and has repeatedly earned it the title of "one of the best beaches in Martin County."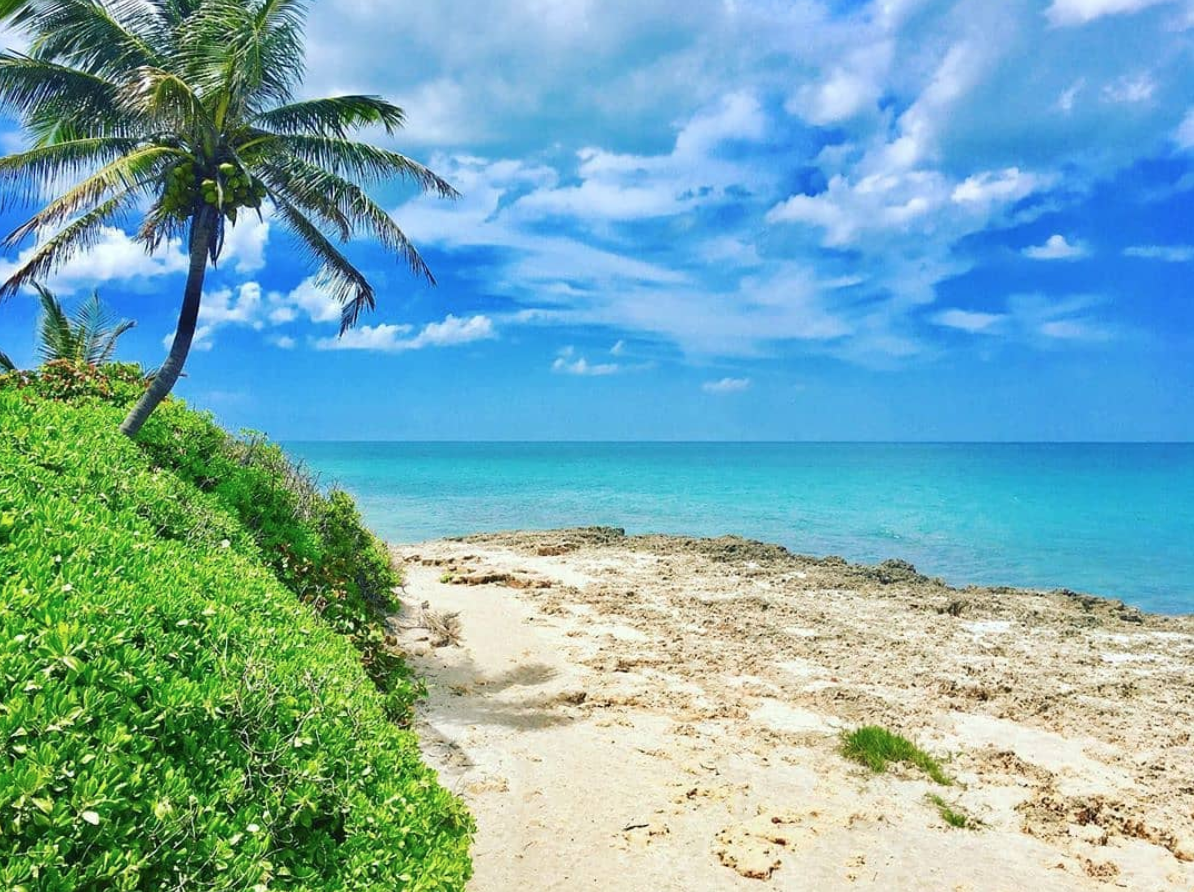 Sound Healing with HI Mindfulness Forums
Elliott Museum
772-225-1961
Visit Website
Get Directions
Experience an hour of the pure bliss of sound vibration when you join Deena Rahill, founder of HI Mindfulness Forums, for one of her weekly Crystal Bowl Vibrational Healing at the Elliott Museum's Theater. During the event, participants lie down (please bring a yoga mat, blanket, pillow and wear comfortable clothes) and are bathed head to toe in sound vibration — it's an ethereal experience. You will come away with a clear mind and a deeper appreciation for the wonder of sound.
Register by calling 786-488-7782 or pay at the door $ 25.00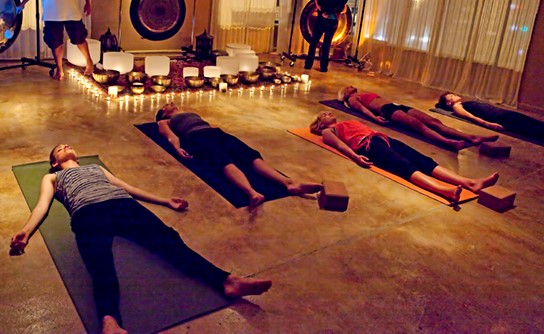 Yoga on the Beach
Jensen Beach
Visit Website
Get Directions
Nothing is better for the mind and body than yoga. Opt for a change of scenery and step outside the walls of the usual yoga studio. Instead, switch things up and partake in a beach yoga session! Head to Jensen Beach for a solo tranquility session or check out one of our many local yoga teachers and studios that often offer beach yoga. Either way, you'll be saying "namaste" when it's time to go home. Golfing at Marriott Hutchinson Island
Marriott Hutchinson Island
772-225-6819
Visit Website
Get Directions
Swing by the sea at Marriott Hutchinson Island resort. This Charles Ankrom designed course was ranked by Golf Digest as one of the best executive golf courses in the country. Stretching from the intra-coastal waterway to the Atlantic Ocean, this fast and fun golf course features three sets of tees for golfers of all skill levels. Driving range and lessons are also available.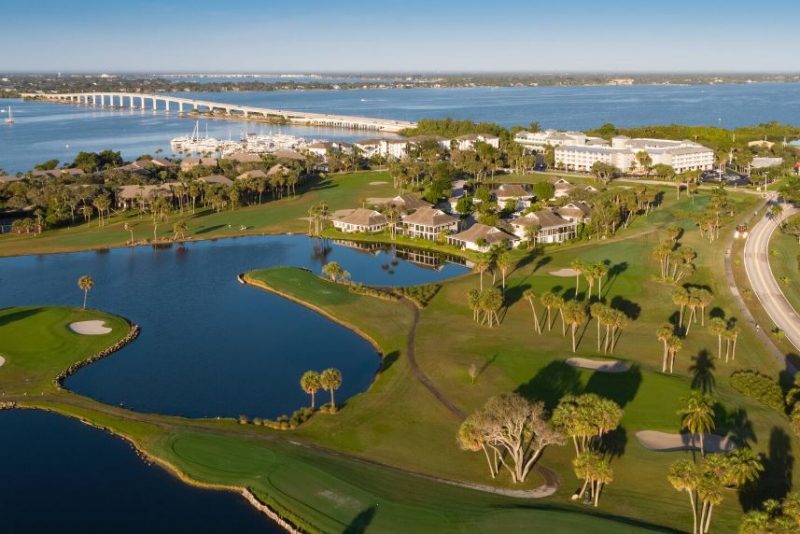 Cocktails at Drift Bar + Kitchen
Drift Bar + Kitchen
772-334-1950
Visit Website
Get Directions
Drift Kitchen + Bar is Hutchinson Shore Resort's premier oceanfront restaurant and lounge. Drift's master mixologists craft cocktails using house-made syrups and fresh herbs, along with an impressive collection of premium craft beers and a carefully selected list of wine and bubbles. Feeling hungry from all the exploring? Fresh seafood, Italian specialties, and quick bites let you choose your ideal dining experience.