There's no denying that the world has entered uncharted territory since the COVID-19 pandemic began spreading across the globe. In this period of uncertainty, there are various ways to stay safe and implement best practices for prevention while still enjoying the natural wonders and small businesses that make Martin County so unique.
For regular COVID-19 updates, be sure to visit Protect Our Paradise, which includes up-to-date information and links to valuable resources such as the Martin County BOCC Coronavirus portal; the Florida Department of Health; the Center for Disease Control; the World Health Organization; and more.
Whether you're a snowbird in Martin County for the season, a visitor in town for a Spring Break vacation, or a year-round resident, we're compiling a list of things to do and ways to support our local economy during this era of social distancing and self-isolation. Please feel free to share these tips and tricks and don't hesitate to share your own that are not included below!
More than anything else, be sure to stay healthy, follow the recommended CDC prevention guidelines, and stay positive during these unpredictable and ever-evolving times. Hang in there and try to find the sunshine in these days ahead of us. Remember, we're all in this together.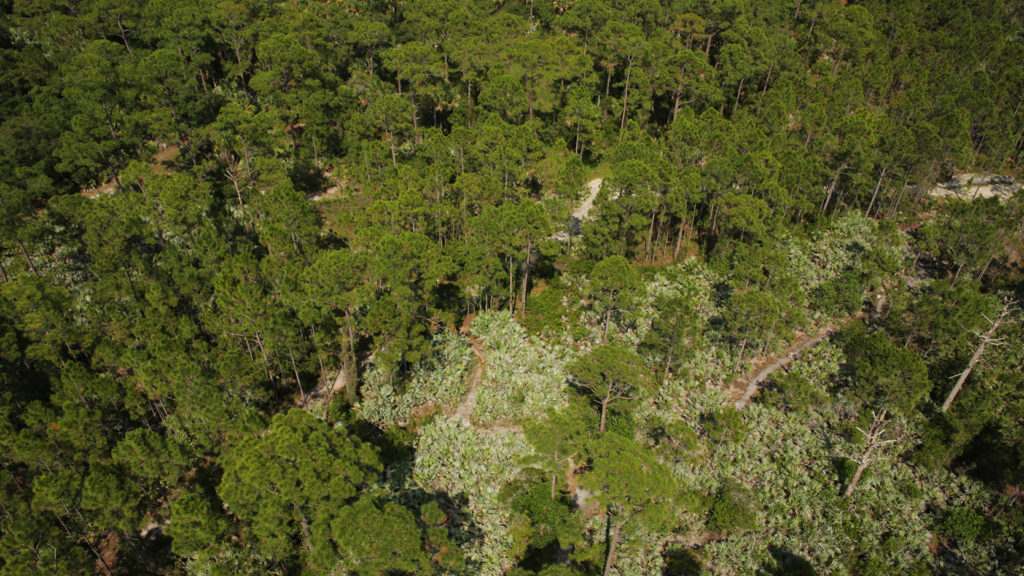 Take a Hike…Literally
We know that schools are closed and an increasing number of people are continuing to work from home in an effort to self-isolate. But don't let yourself get stir crazy. It's important to stay active and get some fresh air, as long as you're being mindful about avoiding crowds and keeping a safe distance from others.
Consider getting your daily dose of Vitamin D by spending some time in the great outdoors. Martin County is home to tons of parks and green spaces, which you can find listed on the Martin County Parks & Recreation website. In accordance with the latest recommendations, some of our parks facilities are no longer accepting overnight reservations and previously scheduled programs and events have already been cancelled. Since the original publication of this blog post, the Florida Department of Environmental Protection has also closed all Florida State Parks to the public. That said, locals and residents alike are still able to take advantage of the hiking trails offered at beloved destinations such as Halpatiokee Regional Park and Indian RiverSide Park – just be sure to check for any changes in hours of operation.

Take a Virtual Vacation to One of Our Beautiful Beaches
To protect the health and well-being of residents and visitors, Martin County has closed all county-owned beaches to public access until further notice. This does not apply to property owners, residents and visitors at beachfront properties, who may access the beach via private access. But until our beautiful beaches reopen, consider taking a virtual vacation by tuning into one of the live beach webcams! You can transport yourself to Hobe Sound Beach, Bathtub Beach, or Jensen Beach. Don't forget to check out the House of Refuge live surf cam, which actually lets users take control of the cam to scan the shores!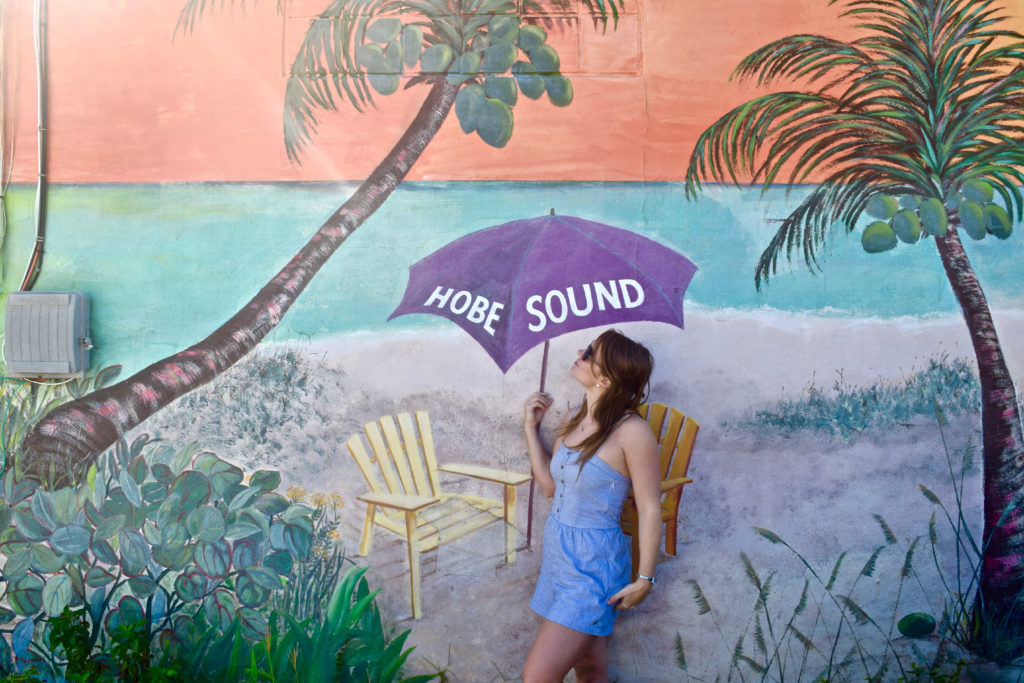 Go Mural Spotting in Hobe Sound
Hobe Sound is literally a living canvas that serves as an outdoor art gallery. Here, building facades double as exhibition spaces for colorful murals sprinkled throughout the city. The goal of the Hobe Sound Murals Project is to beautify specific locations, enhance civic pride, encourage positive networking, and plant seeds for future cultural accomplishments. Since 2009, this paint-the-town initiative, spearheaded by celebrated artist Nadia Utto, has provided opportunities to spend some time "on-the-wall" contributing a personal touch to the local ambiance for over 40 skilled regional artisans and hobbyists, along with approximately 100 individual residents and visitors. If cabin fever starts to set in, hop in the car and head to Hobe Sound to make a scavenger hunt out of locating the different works of art. Here's a blog post to get you started!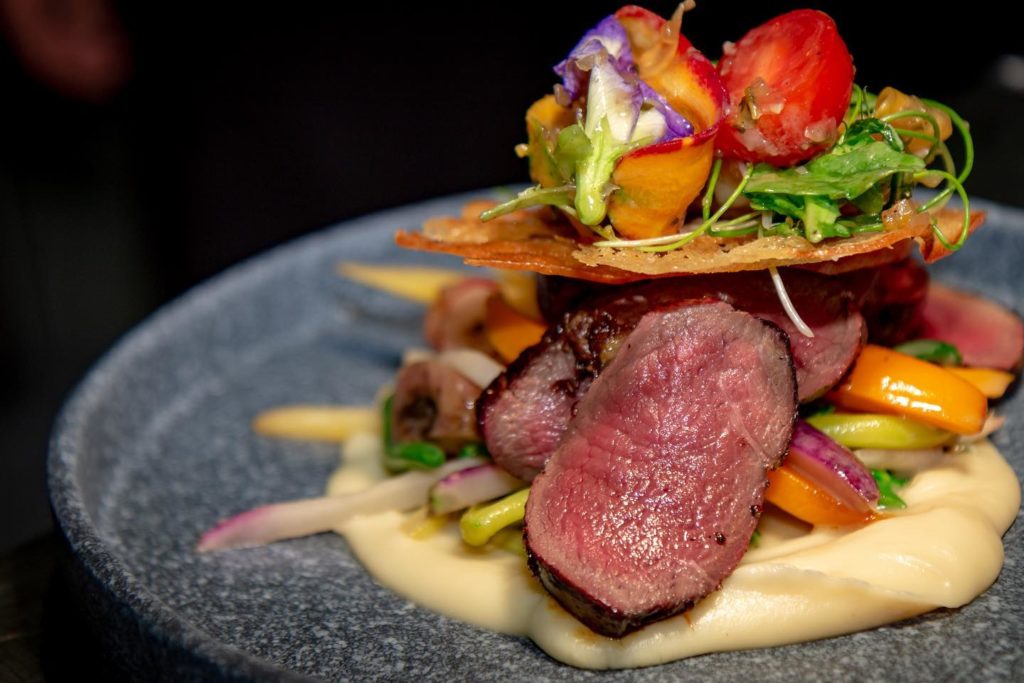 Strive to Support Local Businesses
The COVID-19 outbreak has already had a tremendous impact on our locally owned small businesses, and there's no telling what the long-term negative effects will mean for our restaurants, boutiques, and tour operators – both here in Martin County and across the world. Under the direction of Governor DeSantis, all bars and nightclubs throughout Florida will close for the next 30 days. Restaurants across Florida (including within Martin County) are now be required to limit customer entry to 50% of capacity. Seating must be staggered and limited to ensure seated parties are separated by a distance of at least six feet in accordance with CDC guidelines. This list will continue to get updated on the Martin County COVID-19 resource center as new developments unfold.
So what can you do in the meantime? Restaurants throughout Martin County are taking additional measures to ensure the safety of all staff and guests. Local eateries are offering carryout, curbside pick-up, and delivery options to continue feeding patrons in the safest way possible. Call one of our locally owned restaurants to order a meal or consider buying a gift card for a future trip to support our local businesses now, when they need it most. Every effort counts! The Grown in Martin Facebook page is sharing information about various Martin County farms that are open with available produce or preparing curbside pick-ups, and this post on the Discover Martin Facebook page is curating some of the various local restaurants that are providing delivery services, pick-up options, and other noteworthy offerings to best serve our visitors and residents.
Be Proactive and Embrace Entertainment
These days, it seems like we're all busier than ever before. We tend to get caught up in our day-to-day routines and as a result, we wind up putting off those projects that we've been meaning to get around to. Use this time proactively to check some of those things off your to-do list. Whether that means the boring things (like getting your taxes in order or deep cleaning your house) or the fun stuff (like devoting time to your favorite hobby, practicing a new skill, or FaceTiming your loved ones).
There are also tons of resources online to help you stay busy, from DIY crafts on Pinterest to apps like Duolingo that will help you pick up a new language. Martin County Library System cardholders can even take advantage of tons of free resources and databases from home, including Rosetta Stone, Lynda.com, ebooks, and more.NPR is maintaining an updated list of free virtual concerts that you can tune into (with talent including John Legend, Rhett Miller, and the Indigo Girls). Or, you can take a virtual vacation and explore the world's most famous museums! Google Arts & Culture has teamed up with more than 2,500 museums and galleries around the world so you can now explore thousands of masterpieces from the comfort of your couch. And if you've made it through your watchlist on Netflix, take a deep dive into the MCTV archives to access educational and engaging content that's perfect for kids and adults alike hoping to learn more about our vibrant communities.