Going on vacation doesn't mean you have to throw your healthy habits out the window. Martin County, located in southern Florida, is full of fabulous fitness opportunities! From beach yoga, to standup paddle boarding and everything in between, we've compiled a great list of ways to stay active in Martin County.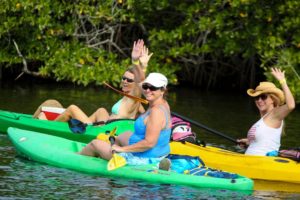 Water Sports
Chances are, if you're visiting Florida, you're here for the ocean!  We here in Martin County take our ocean appreciation to the next level by offering a bevy of active water activities. Work every muscle and strengthen your core by balancing on a surfboard or a paddle board. Work out your arms and legs while admiring Martin County's underwater flora and fauna on a scuba adventure. Want to pay close attention to your arms, back and cardiovascular health? We suggest renting a kayak or  canoe and exploring the beautiful waterways of our county. Craving an active adrenaline rush? Try kiteboarding!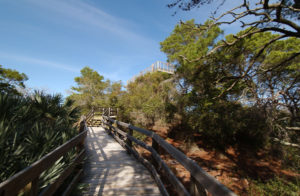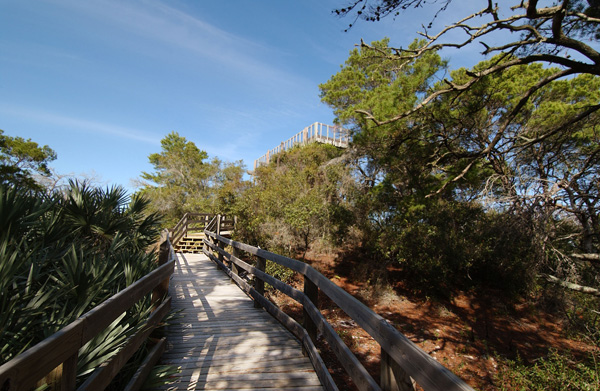 State Parks
Martin County is home to 93,000 acres of conservation land and parks. Yes, you read that correctly. There are 93,000 acres of natural Florida beauty for you to explore in your tennis shoes. Walk through the stunning nature trails at Jonathan Dickinson State Park in Hobe Sound. Hike the trail at Allapattah Flats in Palm City. Stroll along a scenic walking path and splash in the play fountain at Indian RiverSide Park. Need more suggestions? Click here for 7 must-do hikes in Martin County.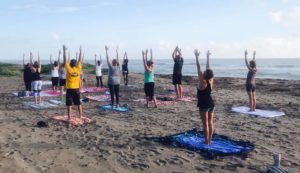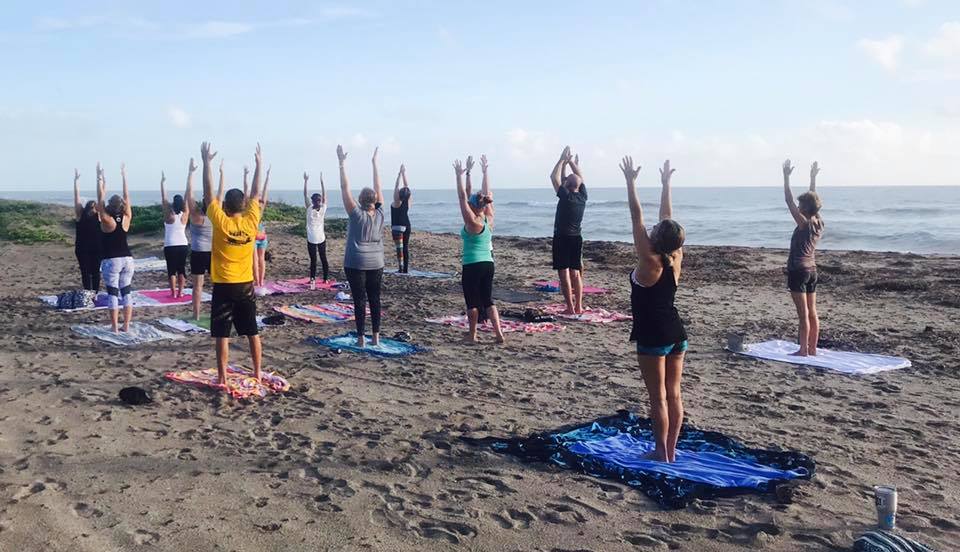 Beach Activities
Are you a beach bum to your core? Don't worry! We have plenty of suggestions for getting your heart rate up in between sunbathing sessions. With 20+ beaches, Martin County has no shortage of sand begging to be strolled through. Slip off your shoes and go for a sunrise or sunset walk along the shoreline, lace up your tennis shoes and get your heart rate up on a beach run, or rent a bicycle and explore our sandy beaches on two wheels. Local yoga teachers and studios often offer beach yoga too!
Biking
Martin County is full of scenic stretches that are made for exploring on two wheels. Want to bike by the beach? We've got plenty of sandy shorelines for you to pedal on. More of a road biker? We've got bridges and side paths made just for you. Looking for a nature trail ride? Martin County's stunning parks can deliver just that. Do these ideas have your wheels turning? Then check out the 5 best bikes rides in Martin County.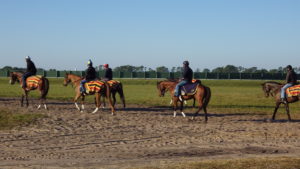 Horseback Riding
When you think of Florida, you probably don't immediately think of horses – but Martin County is full of equine enchantments! Experience the wild beauty of our stunning southern state from the back of a majestic horse with Choyce Horseback Riding and Equitours. This active animal adventure will help you keep your arms and legs toned during your Florida vacation.