With COVID-19 disrupting Spring Break trips throughout the country and family vacations across the world, we all need to start infusing some creativity into our day-to-day lives. Especially as the majority of our population continues to self-isolate, home-school our children, and telecommute to work.
Although travel has come to a screeching halt in an effort to limit the number of new coronavirus cases, the important thing is to stay healthy and follow all of the best practices and precautionary measures outlined by organizations like the CDC, Florida Department of Health, and the World Health Organization. For a list of helpful resources and up-to-date information, you can visit the Protect Our Paradise website.
During these uncertain times, it's unclear when we can expect things to return to normal. While your upcoming travel plans have most likely been annulled or cut short, try to think of this as a postponement rather than a permanent cancellation. Local economies and small business owners will need our support more than ever in the weeks and months to come.
In the meantime, we've put together a fun little itinerary for anybody looking to recreate a classic Martin County vacation from home, no matter where you live! We hope reading through our suggestions below brings a smile to your face: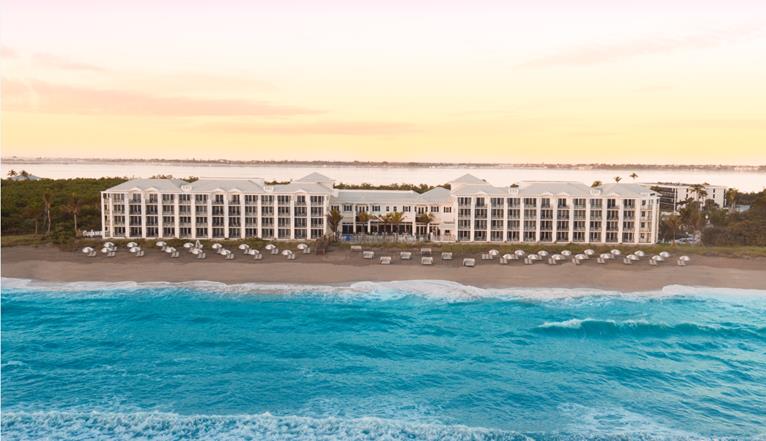 7:00 a.m. Welcome to Martin County! The sun has risen and it's time to wake up (especially if you want to beat the weekend brunch rush).
7:20 a.m. Seriously, time to get out of bed! We know it's tempting, but quit hitting the snooze button. Time to seize the day!
7:30 a.m. Before your sleepy heads start getting showered and ready for a day of activities ahead, Google an image of Jensen Beach. For an immersive experience, be sure to pull up the live beach cam! Gather the family around your laptop and just pretend you're soaking up the view from an actual oceanfront suite at the luxurious Hutchinson Shores Resort & Spa.
7:45 a.m. Alert the family that the car is leaving in 10 minutes to grab breakfast – no time for dilly-dallying!
8:30 a.m. After some inviable delays, everyone is finally ready to roll out of your "suite" and into charming Downtown Jensen Beach for breakfast at Jan's Place, a beloved local hot spot.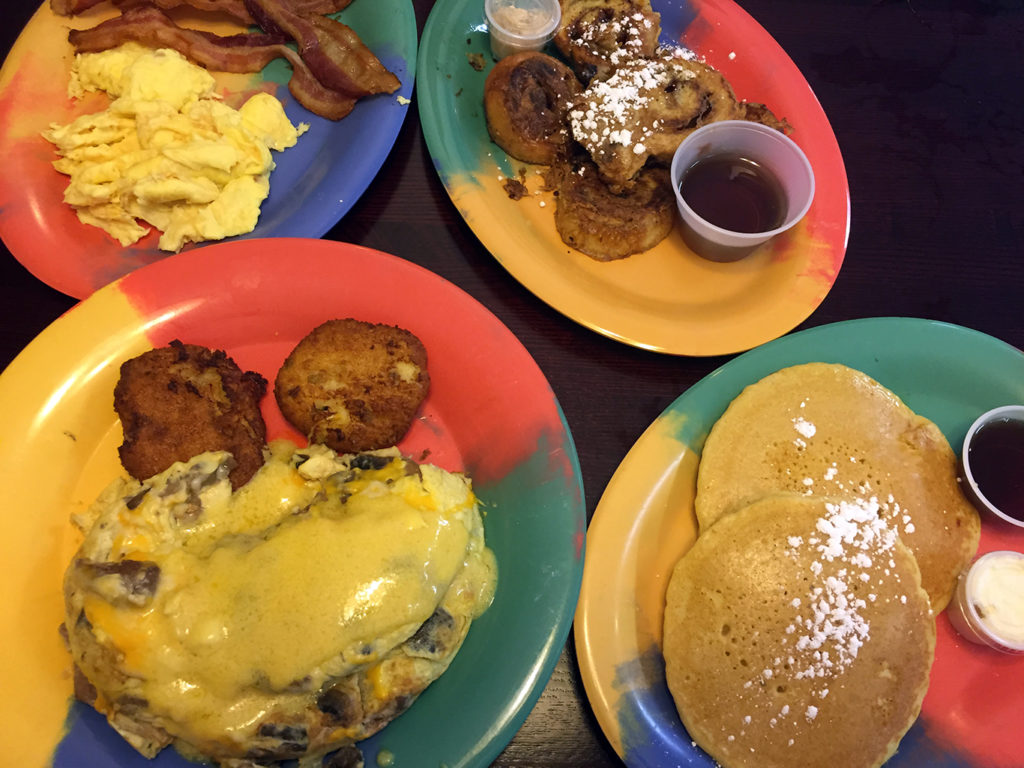 8:45 a.m. Good news! You found streetside parking right in front of the restaurant. The bad news? You waited too long, and now the line of hungry locals and visitors is stretched down Jensen Beach Boulevard. Have your family stand in line for 30 minutes by your front door while you attempt to recreate Jan's epic eggs Benedict and pancake recipes from the comfort of your kitchen. To kill time, brew a pot of Folger's and pretend it's an organic cup of java from BunkHouse Coffee Bar (bonus points if you serve it with almond, coconut, oat, or soy milk)!
10:15 a.m. With your bellies full, you're finally fueled up and ready for a day of aquatic adventures in Martin County! Hurry up and relocate to the living room, which today is doubling as Zeke's Surf, Skate & Paddle Sports. At this point, everyone should grab a pillow off the couch, place it on the floor, and stand on it. These are your brand-new paddle boards, and you're about to take a guided tour through the Manatee Pocket Mangroves of Port Salerno!
10:30 a.m. Turn the ceiling fan on full blast to enjoy the gentle breeze as you paddle through mangrove jungles. Keep your eyes peeled for your cat or dog wandering around the house…during today's tour, their presence represents an exciting dolphin spotting. (Come on folks, use your imagination here).
10:45 a.m. Pro tip: be sure to keep a cup of water nearby and sprinkle your kids in the face every few minutes for a really authentic touch. They'll appreciate the extra effort.
11:15 a.m. You've finished the tour and WOW what an unforgettable experience, right?! Hope you got some pictures of the marine life for your Instagram. But now the kids are starting to get hungry again, so it's time to venture into Historic Downtown Stuart.
11:30 a.m. Downtown is bustling, and business is booming. You've unfortunately hit a little traffic jam at Confusion Corner. Circle around the kitchen table three or four times until you realize which lane you need to be in!  Congratulations – you finally figured it out after 10 minutes or so. (Don't worry, the locals don't mind…after all, Stuart was voted America's Happiest Seaside Town by Coastal Living Magazine!)
11:40 a.m. Before picking a place for lunch, you'll want to take some time to explore a few of the eclectic shops and boutiques that line the streets. Some local favorites include Gumbo Limbo Coastal Chic, Earthtones, and April Daze. Crack open your junk drawer, toy chest, or mom's jewelry box to peruse to local wares.
12:00 p.m. After everybody has picked out their perfect souvenir, it's time to grab lunch. Luna Italian Cuisine serves up some of the tastiest pizza and garlic knots around. Since you can't swing by to enjoy an al fresco slice, just preheat the oven and pop in a tray of Pizza Bagels. Once they're ready, enjoy on your back patio and pretend you're actually there.
12:30 p.m. We hope you saved room for dessert, because Kilwins is just a short stroll away. Walk over to the freezer and dig out that half-eaten pint of ice cream. Push-pops, Italian Ices, or leftover Halloween candy will also work nicely in a pinch. If all else fails, just throw some ice cubes into a bowl!
12:45 p.m. As you satisfy your sweet tooth, don't forget to enjoy the relaxing waterfront views of the St. Lucie River. To recreate this Martin County bucket list experience, lead everyone to the backyard and look at the swimming pool (or a neighbor's, if they have one). If there's no pool or hot tub in sight, considering filling up the bathtub for a less climactic effect. Another pro tip: during your excursion, stream a beach soundtrack from your phone, complete with crashing waves and cawing seagulls. Again, everyone will appreciate the extra attention to detail.
1:00 p.m. Oh no – an unexpected afternoon rain shower! You could have sworn you checked the weather forecast, and there was definitely no mention of rain…Luckily, these sprinkles tend to pass quickly in South Florida. Seek shelter by heading to The Elliott Museum on Hutchinson Island.
1:15 p.m. Now that you've purchased your tickets to The Elliott (aka your garage/carport/driveway), spend some time appreciating their impressive "Wheels of Change" permanent exhibit – there's nearly 100 antique automobiles to check out! Sure, you might actually just be looking at your hatchback or minivan – but for today, pretend you're scoping out The Elliott's collection of Rolls-Royces, Porches, and Harley-Davidsons. If you have spare baseballs, bats, and mitts lying around, dust those off and extend your "visit" by imagining you're in their "It's Our Game: Baseball" exhibit.
2:00 p.m. The afternoon showers haven't let up yet, so drive down the road to the Blake Library and wait it out while reading that new bestseller or surfing the web on one of their computers. If you have an iPad or DSLR camera, feel free to lend those out to your kids after they flash their MCLS Idea Lab library card – a feature our residents can't get enough of!
2:30 p.m. The sun finally popped out from behind the clouds, and there's nothing but clear skies ahead. Might as well take a trip into Palm City and go on a horseback ride with Choyce Horseback Riding and Equitours! To recreate this outdoor activity, bring the family to the front yard. At this point, adults should get on all-fours while the kids climb on for a piggyback ride across the lawn. Simply magical.
3:15 p.m. Keep the outdoor theme going and head into the backyard garden toward Hobe Sound (FYI: this area will be known as Jonathan Dickinson State Park moving forward). If you don't have a garden, any grassy patch or shrub will have to work. Spend some time enjoying the fresh air while looking out for wildlife. For the best views, set up a ladder (which will double as Hobe Mountain), and climb to the top.
4:15 p.m. Now it's time to cruise over to Indiantown and experience "The Grade" (also known as The Martin Grade Scenic Highway or County Road 714). This historic 12-mile road stretches from Lake Okeechobee to the 22,000-acre Allapattah Flats Wildlife Management Area, marked by a verdant canopy of century-old oaks that looks straight out of a fairytale. To recreate the iconic road trip, dim the lights, grab some houseplants, and wave them overhead. Eh…close enough, right?
5:00 p.m. Golden hour is upon us, and that can only mean one thing – it's time for that sunset sailing you booked aboard the Schooner Lily. This storied wooden vessel was once a commercial cargo ship that now takes tourists on serene sails through our local waterways. Feel free to bring snacks (and your binoculars, too).
6:30 p.m. Inspired by your evening adventure on the water, you'll want to grab a fresh seafood dinner. Even though Governor Ron DeSantis has halted all dine-in operations in every Florida restaurant until May, many of our Martin County eateries are still offering extended takeout, curbside pick-up, and delivery options. If your community is in a similar position, consider ordering dinner from your favorite local restaurant. It's imperative we continue supporting small and independently owned businesses during these unprecedented times. But in a worst-case scenario, just thaw out those freezer-burned fish sticks and serve with a little fresh lemon and tarter sauce. It'll almost feel like you're sitting in the heart of Conchy Joe's in Jensen Beach!
7:30 p.m. After a full lineup of non-stop action, your family is bound to be wiped out. Take a minute to reflect on the day and be thankful for the loved ones in your life. Hug 'em tight!
8:00 p.m. At last, it's time to get ready for bed. Crawl under the covers while you doze off to Netflix, just like you would any other night. After all, tomorrow is a whole new day of touring Martin County!