The arrival of July always brings a vibrant burst of patriotism and excitement, as communities across the nation gear up to celebrate the cherished American holiday – Independence Day. From dazzling fireworks illuminating the night sky to lively parades marching through city streets, the 4th of July festivities offer a chance to come together, honor the nation's history, and revel in the spirit of freedom. If you're looking for the perfect way to celebrate this year, look no further than Martin County!
Whether you're a resident or a visitor, these local celebrations will ensure an unforgettable experience for the whole family. So grab your picnic blankets, don your patriotic attire, and get ready to immerse yourself in a day filled with joy, community, and patriotic fervor.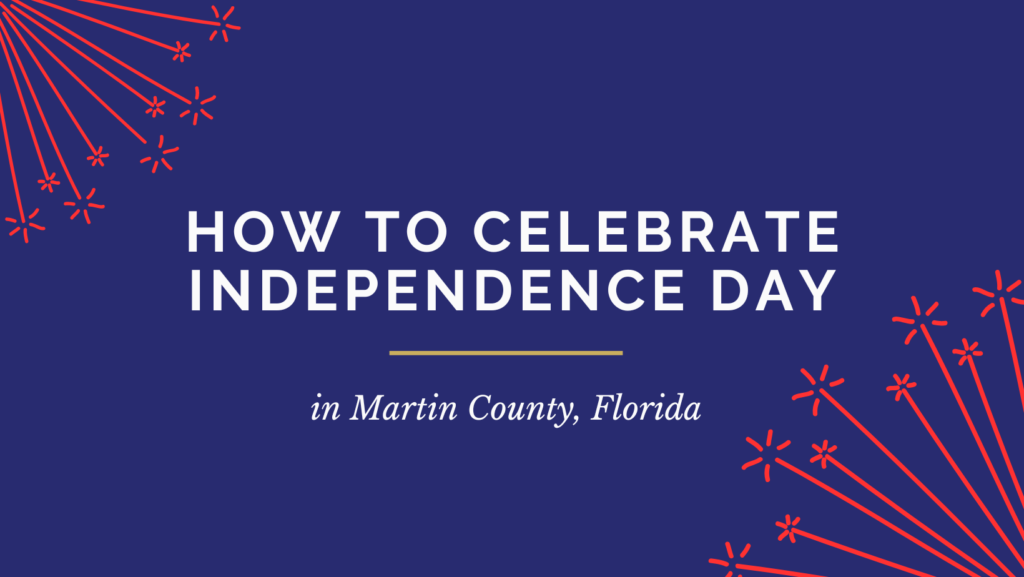 Celebration Shabbat
Celebrate the 4th of July at Temple Beit HaYam in Stuart! The festivities kick off at 7pm on June 30th. Learn more here.
City of Stuart Golf Cart Parade
New for 2023, don't miss the inaugural City of Stuart Golf Cart Parade! Come get your red, white and blue on and let's rumble through the streets of Stuart, starting at 10am! Learn more here.
A Family 4th of July
Join the City of Stuart for a full day of family fun, including live music, food trucks, kids activities, and the dazzling fireworks display, which starts at 9pm. Learn more here.
4th of July Fun on the Farm
Celebrate the Red, White, and Blue during Happy Place Ranch's 4th of July Fun on the Farm event! $5 visits with goats, sheep, donkeys, emu, tortoise and many more farm friends, plus pony rides, hay rides, and SO MUCH MORE! Learn more here.
4th of July Picnic Under the Big Tent Event
First Baptist Stuart is hosting a family-friendly lunch event "Under The Big Tent." Expect games, a bounce house, snow cones, cotton candy, and more. Learn more here.