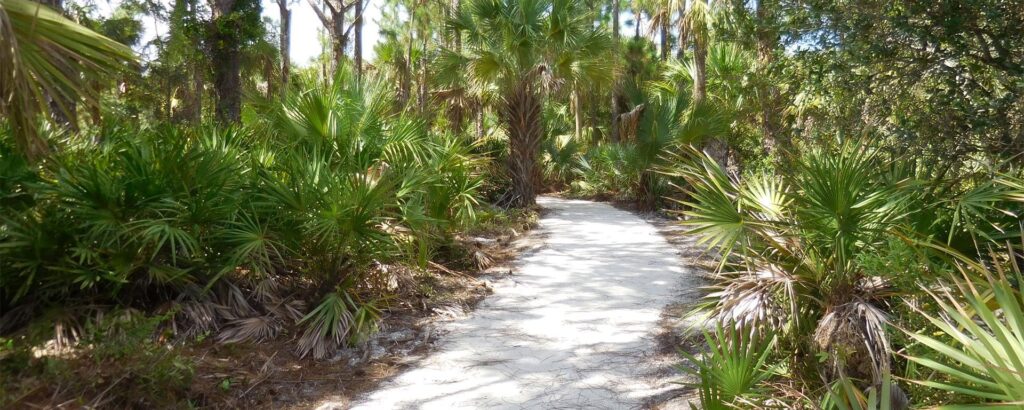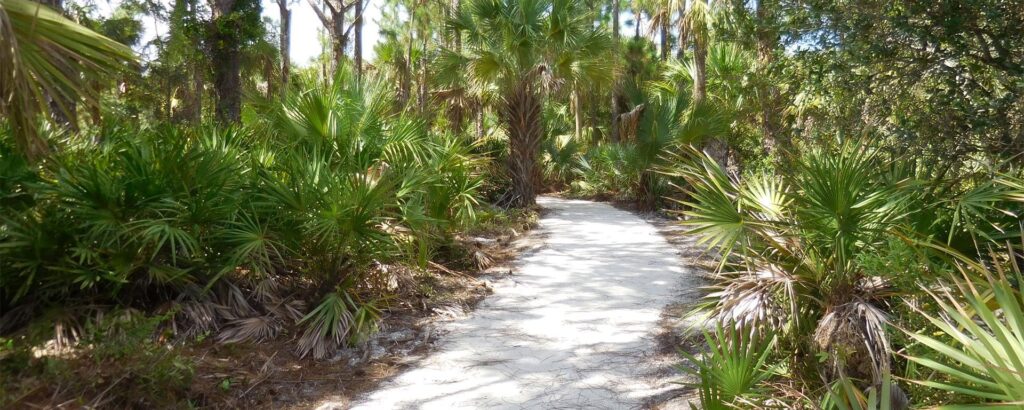 Gomez Preserve Nature Trail is a 61-acre preserve that is accessible as a direct connection to the East Coast Greenway that traverses through the Seabranch Preserve State Park. Located in central Martin County, the preserve is approximately 4.5 miles south of the St. Lucie Inlet, along the Indian River Lagoon.
There is no parking available at Gomez Preserve. Visitors can park to the south at Peck Lake Park or to the north at Seabranch Preserve State Park. From there, visitors can get to the site by hiking or biking along the East Coast Greenway.
AMENITIES:
Chickee with picnic tables
Six (6) foot wide shellrock fitness trail with exercise stations
Covered bench
Future amenities will include an educational kiosk with signage depicting the historical Bahamian settlement.
The County purchased the property in 1992 because of its unique cultural history and natural resources. The property was originally the site of a Bahamian settlement dating back to the early 1900s. These settlers were some of the earliest inhabitants of the Hobe Sound area.
The property is also home for a wide variety of wildlife including raccoons, bobcats, gopher tortoise, osprey, and song birds.