Geoffrey C. Smith Galleries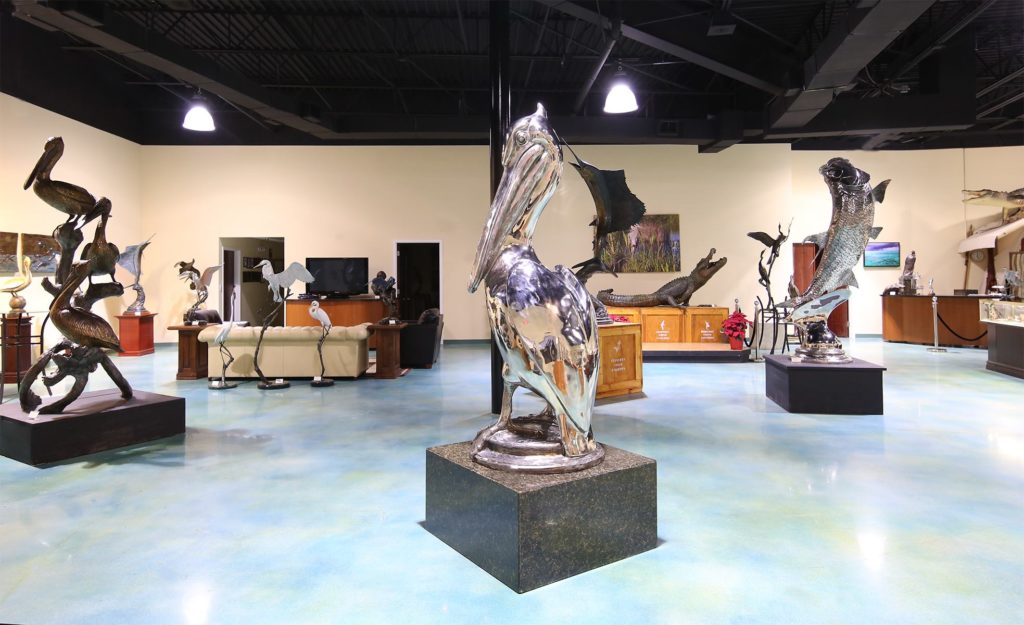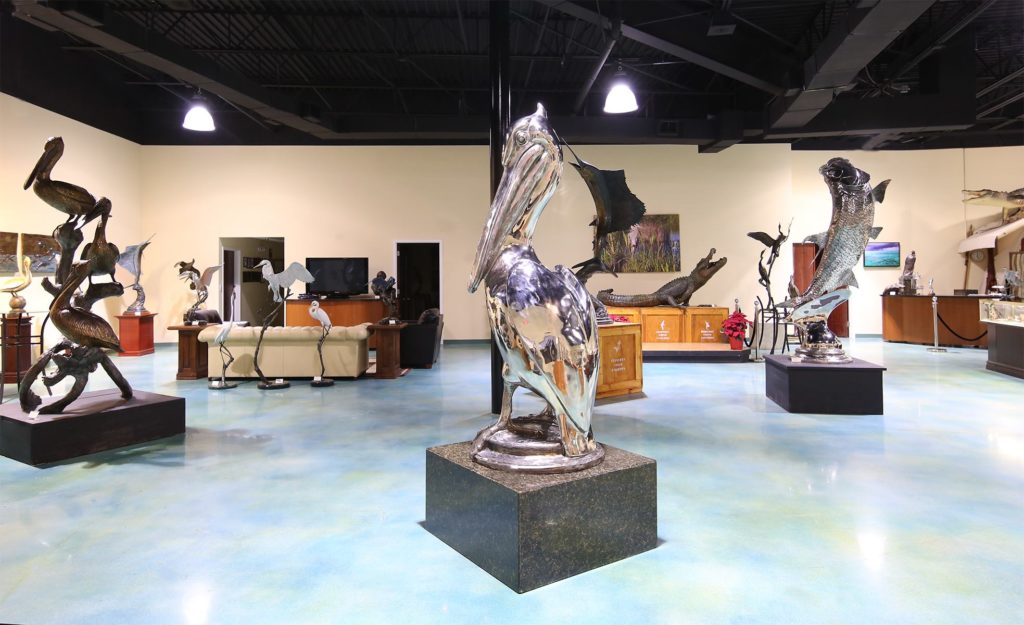 Geoffrey C. Smith (born 1961-) is an American bronze sculptor and photographer. He is a graduate of Montana State University, and currently resides in the coastal town of Stuart, Florida. His best-known work is that of the Stuart Sailfish, an 18 foot monument situated in downtown Stuart that serves as the iconic symbol of the city.
The Stuart Sailfish is the most notable of Geoffrey C. Smith's work. 18 feet tall and weighing 3,000 lbs the bronze sculpture was installed in 2003 in the center of the "Sailfish Circle" roundabout at Dixie Highway and Joan Jefferson Way. The sculpture was created with a special architectural armature, enabling it to withstand wind gusts of up to 200 mph, essential in an area frequently hit by hurricanes. Since its installation on January 2, 2003, the sculpture has been adopted as the symbol of the city of Stuart, Florida, a location known as "The Sailfish Capital of the World".
A member of the prestigious Society of Animal Artists. In addition to having two Signature Galleries, Smith is represented by fine art galleries throughout the United States, and regularly exhibits at fine art shows, including the Annual Society of Animal Artists exhibition where he received Merit Award for his Modern Pelican sculpture in 2015.
America's Wildlife Sculptor | Wildlife Art
Geoffrey C. Smith Galleries, Inc. | Telephone 772-221-8031 |info@geoffreysmith.com.
Studio: 4545 SE Dixie Hwy, Stuart, FL 34997
Gallery: 47 SW Osceola Street, Stuart FL 34994
Address
47 SW Osceola St.
Stuart, FL 34996
Phone
(772) 221-8031
Visit Website