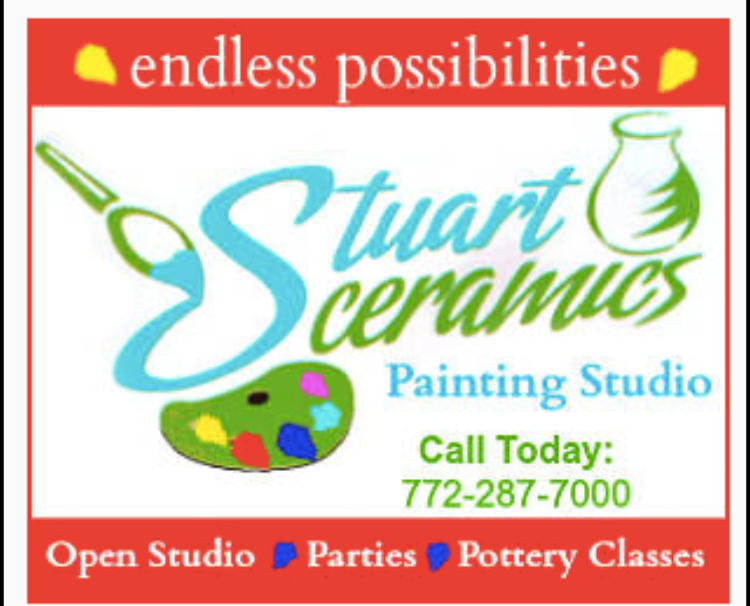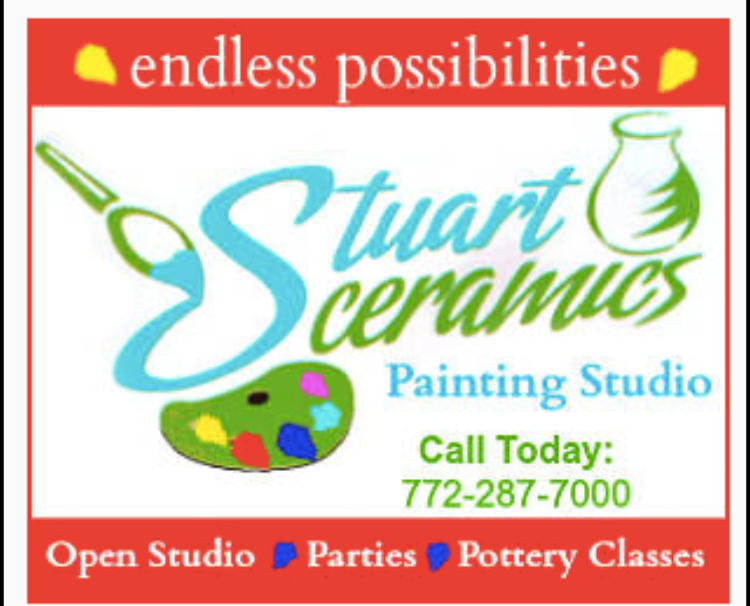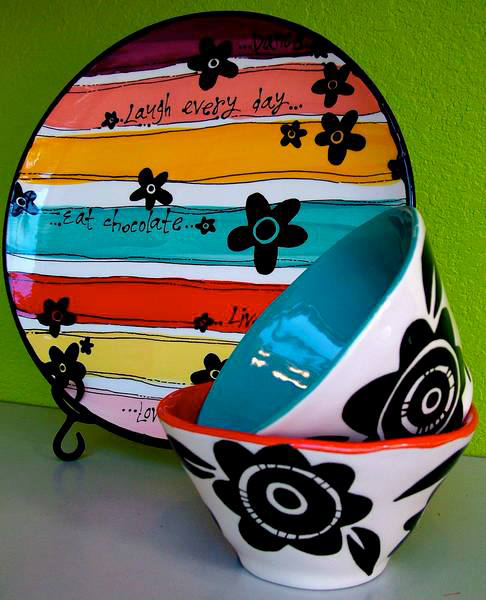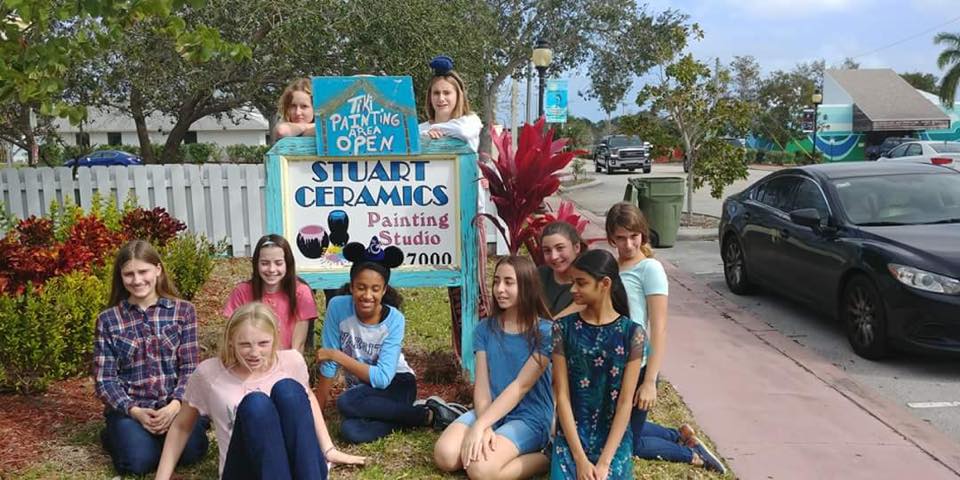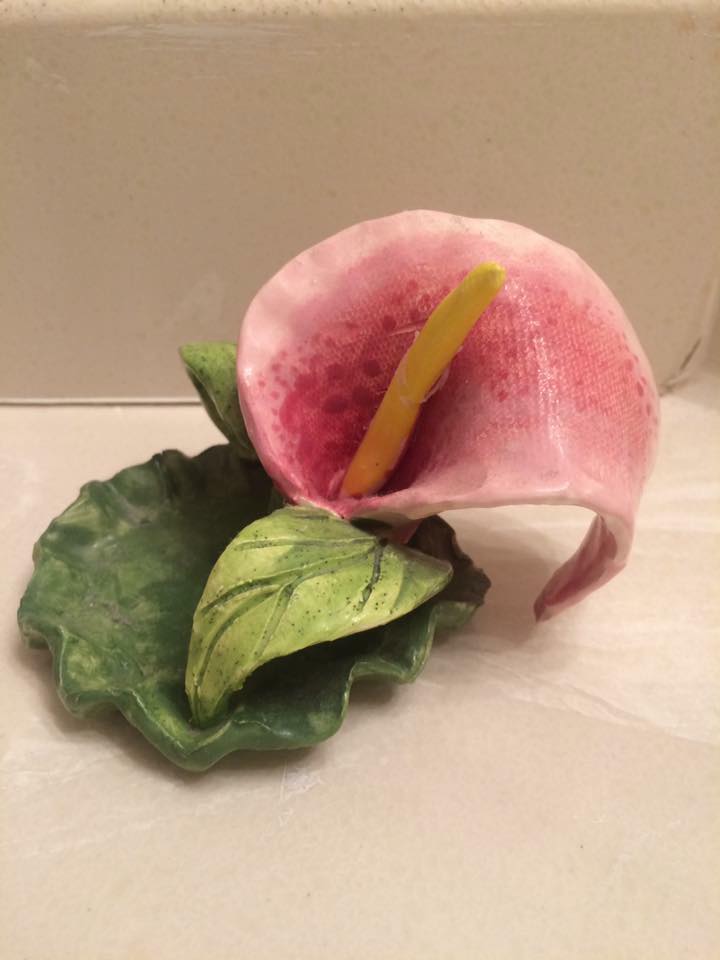 Stuart Ceramics Painting Studio is located in Stuart, FL. We are dedicated to bringing art to the residents of our town.
We believe the artistic process should be relaxing and fun. For all of us, art is therapeutic. That's why we want this to be a safe, inviting environment. Everyone's artistic process is different, and we honor that. Most importantly, you should leave feeling fulfilled and satisfied. Plus, you should be proud of your masterpiece!
For those who prefer structure, we offer classes, workshops, and camps. We're open seven days a week in order to accommodate everyone's busy schedules. No one should be deprived of arts and crafts! We're even open late on Wednesday and Friday nights.
Our Adult Night Party is especially fun. You can come paint with us, relax and enjoy your time. We also promote our artists by posting pictures of completed artwork on our online gallery.
Our instructors are friendly and knowledgeable. They all have artistic backgrounds and are well prepared to work with students of all ages. This is especially valuable for those instructing children!
Stuart Ceramics Painting Studio Welcomes You to Walk-In Any Time we are Open and Paint with us!
Choose a Ceramic to Paint, Maybe a Stencil To Help You, Then Take Your Time Relaxed and Focused in Your Work.
When You are Finished With Your Now One Of a Kind Ceramic We Glaze and Fire it For You!
You May Have Your Piece Back up to 7 Days Later.
Come On Over and Enjoy Quality Time at Stuart Ceramics Painting Studio!
Address
15 SE MLK Blvd.
Stuart , FL 34994
Phone
772-287-7000
Visit Website