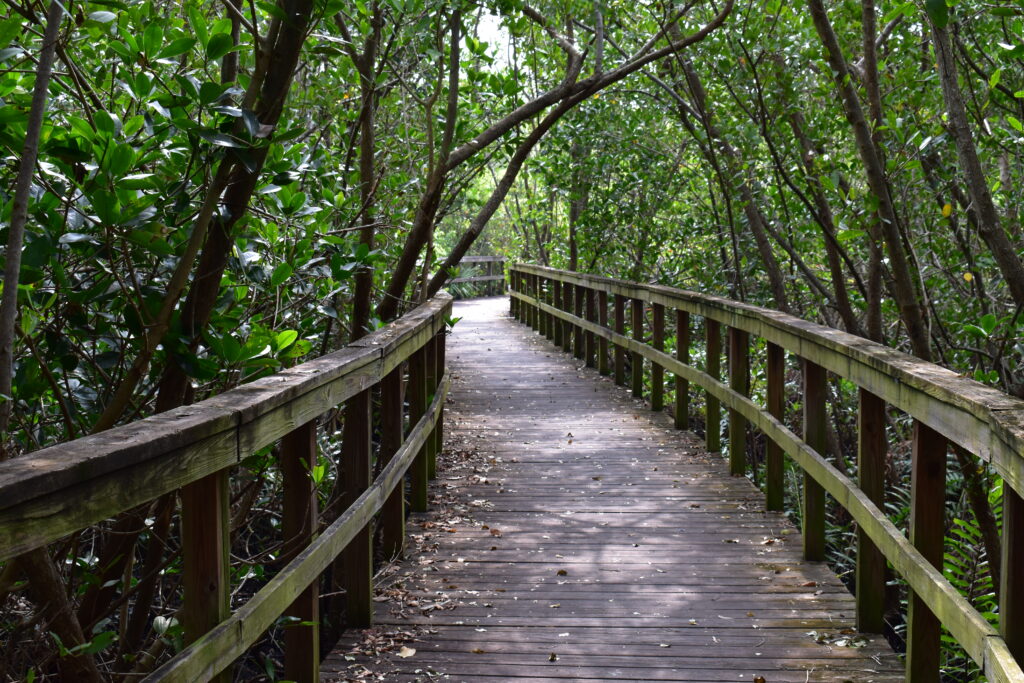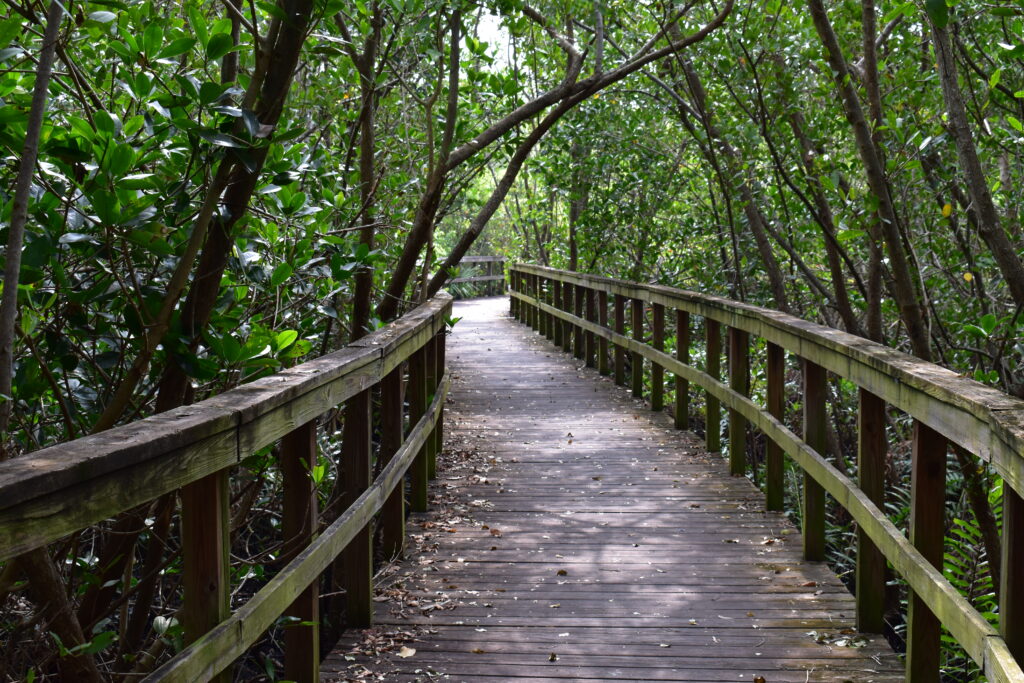 Kiplinger Nature Preserve is a natural area located at 4146 S. Kanner Highway, just south of Veterans Memorial Bridge in Stuart, Florida.
The balance of the tract is the northern two-thirds of a long narrow mangrove-fringed island in the South Fork of the St. Lucie River. Together, the island and mainland parcels include almost three miles of riverfront.
AMENITIES:
Public parking
Picturesque hiking trail with three footbridges
Floating dock for fishing opportunities or launching a kayak or canoe
Chickee Pavilion
The 164 acres of the Kiplinger Nature Preserve, created in 1994, were acquired by the county from the Kiplinger Washington Editors, Inc. and the Kiplinger Foundation, Inc., both by purchase with state funds (116 acres) and donation by the family (48 acres).
In 2020, an additional seven acres adjacent to the Veterans Memorial Bridge were donated by the Kiplinger family to the county's inventory of environmentally significant lands.
In February 2022, Martin County completed the improvement of the parking area and landscaping, implemented invasive vegetation control to improve native vegetation and biodiversity and added a Chickee pavilion with a canoe and kayak launch to open in the future.
The new acres join the preserve in offering a diverse mixture of high-quality ecological communities including freshwater and mangrove swamps, wet prairie and estuarine/river.
Within three miles of downtown Stuart, the preserve contains healthy stands of Sand Pine/Scrub Oak, a vegetative community considered environmentally important by Martin County as well as Pine Flatwoods and Scrubby Flatwoods.
A mixture of wildlife also call this area home including the Great Blue Heron, Snowy Egret, Golden-Silk Spider, raccoons, alligators and other creatures native to South Florida.
Address
4146 S. Kanner Highway
Stuart, FL 34997