In recent years, the concept of sustainable tourism has been gaining traction across the globe—and it's a trend we'd like to see continue growing. But if you're not sure how to be a more eco-friendly tourist, we're here to help!
Sustainable travel is all about making smarter choices when it comes to any trip. It starts at the beginning, when booking transport and accommodation. It also comes into play when planning local experiences and being mindful of where you're spending your money. But you don't need to totally overhaul your vacation. There are plenty of easy ways to be more eco-conscious when exploring a new destination.
To get you started, we've put together a list of helpful tips that will guide you along the way…even if you're just getting started on your sustainable travel journey.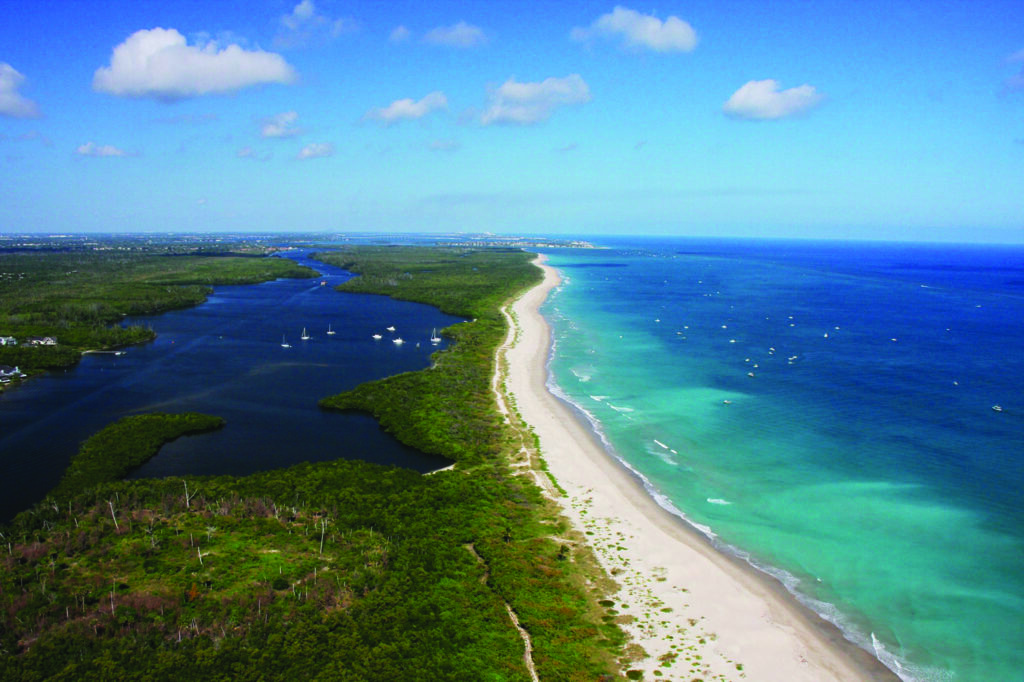 Travel Off-Peak or Off-Beat When Possible
We know that overtourism can strain ecosystems, negatively impact infrastructure, and price locals out of communities. But you can avoid this by taking the road less traveled and visiting under-the-radar spots (like Martin County!) instead of more well-known destinations. But even then, it's always more eco-friendly to visit during "off-season" when tourism isn't at its peak. Here, the busier season tends to run from December through mid-April, so planning your visit in the summer or fall months will help balance out visitation through the year (and you're more likely score some deals, like discounted hotel rates)!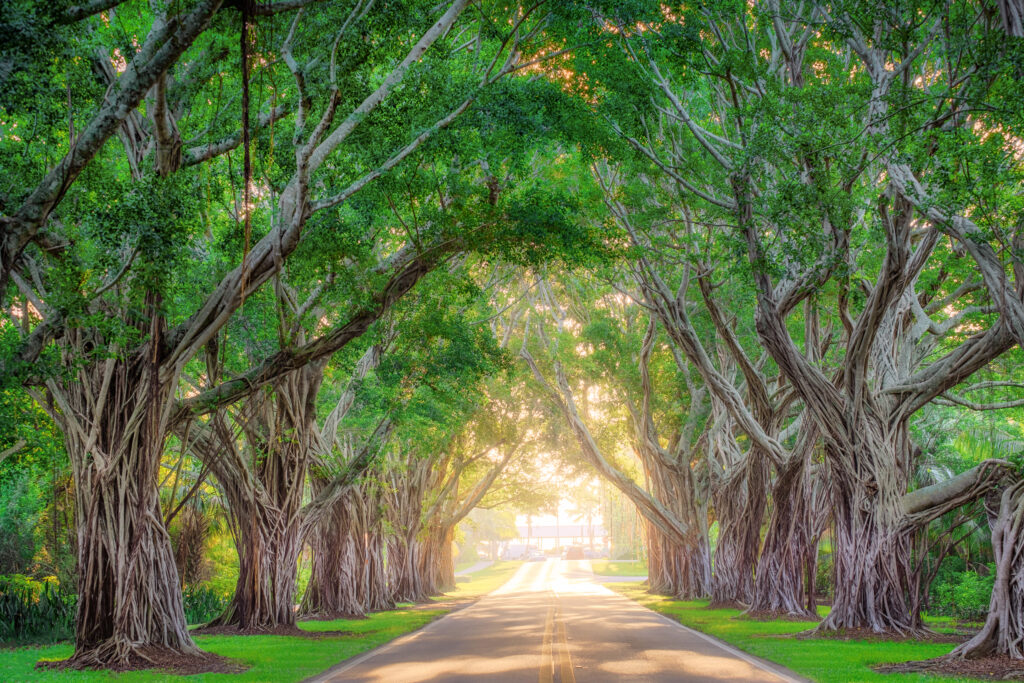 Plan a Road Trip
It's no secret that air travel isn't the most eco-friendly mode of transportation. And while it's definitely a convenient option, it's not necessarily the greenest. Of course, sometimes flying is non-negotiable, but if you're able to drive to your dream destination, try making your next visit a road trip! It can actually add to the overall vacation experience—especially with the right co-pilot, playlist, and fun pit-stops along the way. And if boarding a flight is a must, consider looking into carbon offset programs offered by the airline.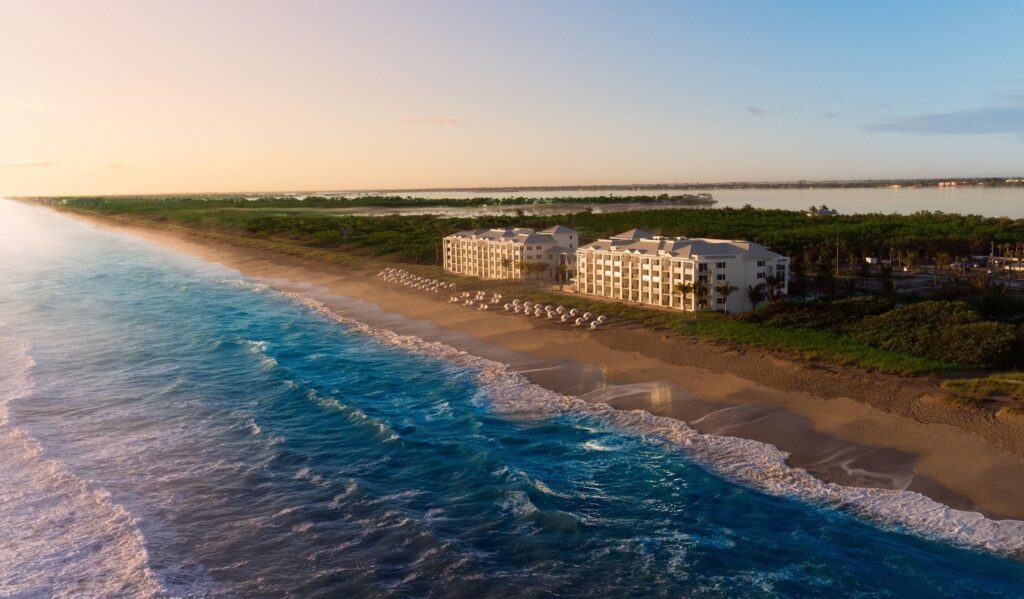 Seek Out Eco-Friendly Accommodations
Eco-conscious lodging has grown leaps and bounds in recent years thanks to changing attitudes among consumers and the dedication of hospitality brands all over the world. The industry understands that travelers want to choose options that are better for the planet, so hotels are putting in the work to boost their eco-credentials. For example, Hutchinson Shores Resort & Spa was designated as a Three Palm Property by the Florida Green Lodging Program while the Marriott Hutchinson Island Beach Resort, Golf & Marina has been designated as a Two Palm property for numerous years. Learn more about planning an eco-friendly stay on the Protect Our Paradise website.

Pack Reusable Items
Simply put, the best way to reduce your waste output is to produce less. It's easy to overpack when preparing for a vacation, but make an effort to pack light and purposefully. Stick to the basics and bring along reusable items like your favorite water bottle, coffee cup, steel or bamboo straws, reusable beach bags (that can double for groceries and souvenir shopping), and collapsible food containers. It will help you avoid single-use plastics and create less waste. They even make zero waste toiletries, like shampoo bars, deodorant paste, and solid fragrances. In line with this effort, Stuart implemented a "Skip the Straw" initiative, which you can learn more about here. And don't forget your coral reef-safe sunscreen!

Spend Your Tourism Dollars Locally
When visiting a destination, try to choose locally-owned accommodations, eat at independent restaurants, and buy locally made products whenever possible. You can also opt for local experiences and tour operators to help make a positive impact. By doing this, you are investing your tourism dollars more impactfully and casting your vote for local communities. Many small businesses in Martin County (and all around the world!) depend on money from tourism to survive, so you can feel good about the cash you're spending during your next getaway.