Sea turtle nesting season has arrived in Martin County! From March 1 to October 31, female sea turtles venture on land at night to lay their eggs. Keep reading for information on Martin County's sea turtle population and how to safely spot them.
With some of the most active nesting grounds in Florida, the Hobe Sound Nature Center is a sea turtle lover's heaven. The Hobe Sound Nature Center will offer specially permitted nighttime sea turtle walks where participants can get a close-up (but safe) look at a sea turtle nest, and may even get to watch a mama turtle lay her eggs! The evening kicks off with a brief orientation on sea turtles followed by a trip to an active sea turtle next. These walks have limited availability and are extremely popular, so advance registration is required. Check their website for the latest updates and availability.
The Florida Oceanographic Coastal Center in Stuart offers a similar experience for those looking to spot sea turtles. After enjoying an educational presentation on sea turtle biology and conservation, guests are taken to the beach to observe the nesting behavior of a loggerhead sea turtle. This program is offered throughout select summer dates and participants must be 8 years old or older.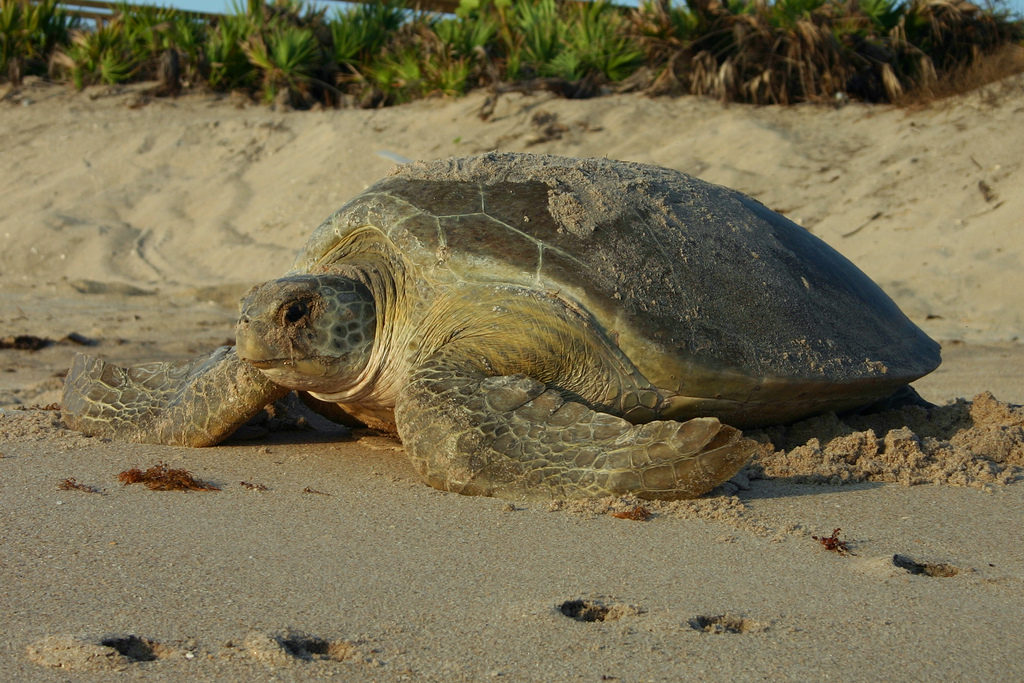 If you decide to explore the beaches on your own, please follow Florida's laws regarding sea turtle conservation. Keep these helpful tips and tricks in mind:
Fill in holes in the sand that may obstruct a sea turtle's path to and from the ocean
Observe a nesting sea turtle from a distance and behind
Look out for disoriented hatchlings on trails and roads near the beach
Keep your lights out near the beach
Do not interact with or disrupt a nesting sea turtle
Do not touch any empty eggshells or un-hatched eggs
Do not touch hatchlings on their way to the ocean
Do not use lighting on the beach at night (including flash photography)
Do not use shovels to dig on the beach during nesting season