This new alternative to travel is a win-win for both children and adults. Kids are enrolled in fun and educational day camps, while the adults can spend quality time reconnecting. Family adventures are taken to the next level when you plan a summer vacation in this family-friendly community. Explore these ideas and start planning your camp-cation today, where kids are engaged in surfing, fishing and unique educational adventures while mom and dad watch the action or relax seaside in a town known for its beaches, shopping and culinary offerings.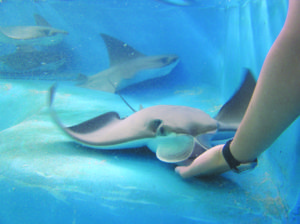 EDUCATIONAL AND ENVIRONMENTAL ACTIVITIES!
The Environmental Studies Center
The Environmental Studies Center is operated by the Martin County Public School System. Students in kindergarten through seventh grade and high school marine biology and environmental science classes visit the center each year to participate in hands-on field investigations. Students explore the St. Lucie Estuary, Indian River Lagoon, Hutchinson Island's beaches, mangrove swamps and freshwater ponds and wetlands. The center is home to a wide variety of marine life and other species.
Preserved specimens and models are displayed in the classrooms. Computers and stereoscopes are used as part of the learning experience. The River Scout, a 30 foot T-craft, is the center's floating classroom for 5th and 6th graders.
Each summer, we host four weeks of camp, including Camp WET, Wave Runners Day Camp and Sea Fans Day Camp. http://esc.martinschools.org/pages/Environmental_Studies_Center
Florida Oceanographic Society
The Florida Oceanographic Society offers many choices for aquatic camps. Discover the wonders of Hutchinson Island, a barrier island located between America's most bio-diverse estuary, the Indian River Lagoon, and the immense Atlantic Ocean. Participants will experience a variety of aquatic and terrestrial ecosystems, conduct fun science experiments and interact with Florida Oceanographic's wide array of live marine animals. Instruction and activities will focus on conservation of natural habitats and learning about a variety of plant and animal species. Daily hands-on, feet-wet experiences are designed to inspire curiosity, creativity and critical thinking skills. Programs run throughout the months of June and August for ages 5-16. www.FloridaOcean.org
Hobe Sound Nature Center's Nature Camp
Hobe Sound Nature Center's Nature Camp is designed to acquaint your child with the natural world around them. Live native wildlife presentations, nature crafts and games, netting and more are included in the one-week program. The camp is open to all students, ages 6 to 12, and will be held Monday-Friday from 9 a.m. to noon.
Available weeks: Space is limited
The Junior Naturalist Camp! Ever wonder what it is like to be a naturalist at Hobe Sound Nature Center? Come and learn how to care for the resident teaching animals, interact with guests and learn how to identify local plants and wildlife on the trail. The camp is open to all students, ages 10 to 14, and is a two-day program 9 a.m. to noon. www.HobeSoundNatureCenter.com
Available days: Space is limited.
The Children's Museum Summer Camps
The Children's Museum of the Treasure Coast offers a fun-filled camp experience for ages 5 to 12 that encourages creativity, fosters critical thinking and engages students through hands-on learning. www.ChildrensMuseumTC.org
Camps are weekly starting the first week of June to the first week of August view the brochure here.
Junior Lifeguard Camp
Each summer Marine first Responders hosts a Junior Lifeguard Camp for youths 9-14 with a focus on building a strong foundation for water safety and respect for the marine environment combined with fun activities designed to build confidence, promote fitness and instill core values of teamwork and leadership.
Water safety awareness is paramount to all who enjoy spending time on the water. Starting with our youth, this training and education platform teaches kids how to identify hazards and to make risk assessments in the marine environment. The Treasure Coast Junior Lifeguard summer camps work toward creating a foundation to fulfill the need for water safety in the community. The motto is "more prevention means fewer rescues." The knowledge gained in these programs minimizes the risk and maximizes the enjoyment of swimming, bodysurfing, bodyboarding, prone paddling boarding and surfing. Join us this summer to be involved with the shared values of the Junior Lifeguards and contribute to the vision of a safer community. Details and sign up here!
Engineering For Kids
The sky's the limit when your child knows STEM! At Engineering for Kids, your children can spend their summers learning in a fun way and building skills that will take them to new heights.  Two locations will be hosting camp Family Fun Center in Stuart and RUSH in Jensen Beach information may be found here.
Mad Science S.T.E.M. Summer Camp
Gallons of green glowing liquids; strange objects flying through the air; messages written in secret code; autonomous robots; mystery substances that change from solid to liquid in seconds…. Is this a fictional account of a visit to another planet? No… it's a Mad Science Camp! Our camps are truly unique experiences for children. Locations in Hobe Sound and Jensen click here for information.
CALLING ALL HORSE LOVERS
When it comes to equestrian camps, Martin County isn't horsin' around. Below are a few of the many equestrian camp options for young riders:
Farm Fun and Horse Adventures
Ground Floor Farm has an exciting program of summer camps at the farm. Learn to bake bread, discover the building blocks of gardening and get imaginative with arts and crafts. Your child will have a blast learning, exploring and getting creative in a safe and nourishing setting. Learn more and sign up here http://www.groundfloorfarm.com/education/#summercamp.
Justin' Time Stables is collaborating with All About Achieving Learning Center to offer FARMtastic Fun Camp featuring a week of farmyard activities. http://www.justintimestables.com/
Choyce Party Ponies
Programs for junior equestrians are offered from 8 a.m. to 5 p.m. from June to August. Offerings are available for kindergarten to 10th grade. ChoycePonies.com
Horseback Riding Camp
Learn to groom, tack and ride horses. Campers will enjoy crafts, water games and other activities. Learn responsibility while having fun. Offered on select dates in June. Ages 5 and older. PalmCityEquestrians.com
Marasco Ranch
Family-oriented camp offering horseback riding, caring for baby farm animals, swimming, canoeing, archery, roping, arts and crafts and more. One counselor per six children. www.MarascoRanch.com
Sunny Time Stables
Learn horseback riding on safe, well-trained horses. Campers will enjoy lots of fun, games and riding time. Camps are offered for beginners to advanced riders. www.SunnyTimeStables.com
Standing Oak Farms
Join us for a summer of equestrian and animal enrichment camp for children ages 7 – 12. Visit www.standingoakfarms.com  for information. Camps will cover a variety of topics.
Whitetail Trails
Whitetail Trailsis Family owned and operated equine facility offering Trail Rides, Summer/Day Camp, and Parties! They are offering up ten weeks of Fun with Horses, set on a sprawling 45 acre farm with large pastures and a beautiful barn.  Trail rides, horse care, fun games and wholesome outdoor fun sound like something your kids would like? Click here for details.
CHECK OUT THESE OTHER ACTIVITIES!
Surf's Up!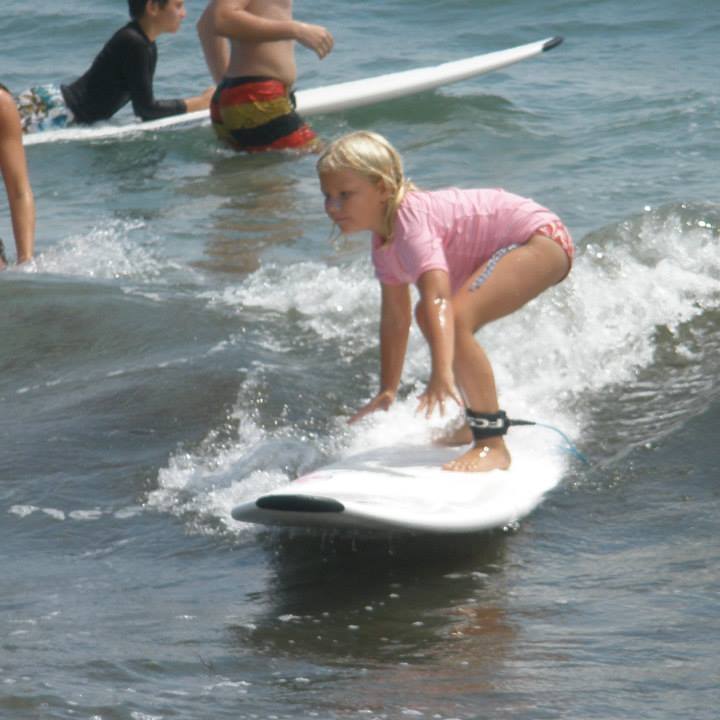 There are several surf camps taking place this summer in Martin County at beautiful Jensen and Stuart beaches. Martin County offers the first consistent surf as you travel north along Florida's coast. Plan a trip here during the summer, sign the kids up for camp and relax seaside while your children are engaged in a memory-making activity, learning about the ocean and beach safety while surfing the summer away. Below are a few of the surf camps taking place in Martin County (most accept ages 5-17 and operate May-August):
Ohana Surf Shop offers weekly camps based on Stuart Beach. Visit www.ohanasurfshop.com for details.
Cowabunga Surf and Sport offers weekly camps based on Jensen Beach. Visit www.CowabungaSurfandSport.com/camp for details.
Set Saill
The US Sailing Center Sailing Camp is a great fit for sea-loving children. The US Sailing Center of Martin County is one of only three Community Sailing Centers in the United States sanctioned by US Sailing–the national governing body of the sport of sailing. A variety of programs each week range from beginner to advanced skill lessons and training on sailing. The camp is available to children ages 5-17. To register your little skipper, go to www.USSCMC.org where you can find more information about the camp.
Learn To Row!
Treasure Coast Rowing Club's Head Coach Stefanie Falkner and her experienced staff are ready to challenge new and experienced rowers to reach their potential in both sweep and sculling. TCRC's rowing camps are designed to teach and improve fundamental rowing technique, mental aspects of racing & training, and overall strength & flexibility. All boys and girls entering 7 – 12th grade with an interest in joining the winning tradition of TCRC are welcome.
Calling All Future Anglers!
Fishing camps in Martin County offer young anglers and fisher-women the opportunity to learn all about fishing, conservation and proper techniques to help them cast a line. Sign up for Summer Fishing Camp with Capt. Giles Murphy, offered from 9 a.m. to 2 p.m., Monday through Wednesday, leaving the remainder of the week open for exploration. Bring a fishing pole or one will be provided at no cost. Numerous prizes are awarded and these camps offer a good time for all fishing enthusiasts ages 6-17. Visit www.StuartAngler.com or call 772-288-1219 to register.
Get Creative!
Summer Creativity Classes at the Elliott Museum are much more than summer camps. We provide young artists and photographers from ages 7 to 14 a real working studio, quality materials, and professional guidance from working career artists and art instructors. Summer Creativity Classes offer a variety of age-specific projects, skills and materials. Note: Member Discount applies to Family Membership level and up. The students must be members.  
All materials and a snack are included in our Summer Creativity Classes. Participants in the Digital Photography class must have their own digital cameras (no phone or pad cameras).  Projects are kept under-wraps during the week to be unveiled each Friday, thirty minutes before class ends, at a Museum Reception for our artists and their families, including light refreshments.
Classes fill quickly – don't get left out! You may sign up online, at the museum, or call to sign up: 772-225-1961. You MUST CALL or visit to sign up for sibling discounts.  www.ElliottMuseum.org
Lyric's Awesome!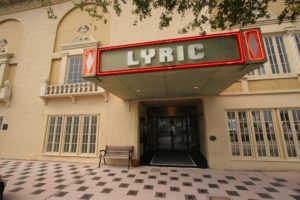 The Lyric Theatre offers a Performing Arts Camp with a focus on character building – on stage and off! A typical day at LASC is anything but typical. Each day campers will rotate to drama, dance and music groups where they learn new skills, materials and work on their presentations for the grand finale –a show right here on The Lyric stage!
At the Lyric's AWESOME! Summer Camp, we are more interested in developing each camper's character off the stage than on stage. LASC has proven to be a powerful platform to get kids on board with socially responsible behavior. Each session supports a theme to promote teamwork, self-discipline, problem solving, tolerance and kindness. We use the performing arts as a medium to teach practical life skills applications and character-building techniques that translate to everyday life.
Don't want to be on stage? We've got an important role for you too! Join our Stage Crew, build props, scenery, and help run the show. And just to round things out, we throw in some crazy summer camp fun like an arts & crafts, game show fun, movie days and outdoor recreation.
Barn Theatre Summer Camp
Have you ever wanted to perform on stage? Have you ever wanted to learn what goes on inside the theatre? Well this is your change, the Barn Theatre will be having its annual Barn Summer Camp from June 3rd-30th 2019.  Come be apart of the magic here at the Barn.  All students will participate in Theatre games, as well as learn everything there is to know about the theatre including, costumes, lighting, makeup and so much more.  At the end of the camp, the campers will perform for an audience the musical.  Sign up here. 
For more information please contact Camp Director Kristal Eckhardt at  or call the Barn Theatre box office at (772) 287-4884. Spaces are limited so ACT fast! See you on the stage.
StarStruck Academy & Theatre Summer Programs
StarStruck Theatre is a non-profit Children's Performing Arts Center that enhances the lives of children and their families by providing a safe and educational space for growth and performance thereby creating citizens of exemplary character in our community and beyond.  Information and registration may be found at https://starstruckfl.com/summer. 
Get ready for an amazing summer of DANCE!
The Dance Academy of Stuart has once again put together an amazing schedule designed with the unique needs of each level in mind. There have been exciting changes and additions to our summer program. Our camps and intensives are run by qualified and experienced instructors with low student-teacher ratios. If you have any questions about our summer program please give us a call. The summer is the perfect time for new students to get to know our instructors and studio. There is a class and a program for every dancer at every level!
There is something for every age, level and style of dance this summer! Be sure to scroll through to view all the opportunities being offered this summer! www.DanceAcademyofStuart.com
Just Dance!
Perfect for the little dancer, this camp accepts ages 3 and up. Children to learn and practice dance fundamentals and tumbling skills through fun, structured and creative activities. Each week will have a different theme. The class will include basic skills in ballet/jazz/tap/tumbling as well as singing, musical theatre and creating props, crafts and a light healthy snack.  Located in Hobe Sound information may be found here.
360 Gymnastics Camp 360
Camp 360 allows drop ins with no notice. The registration fee gives you access to the camp the entire summer! You can pick your days and times! Rates apply for half days, full days, and extended days.
Our fully air-conditioned facility offers, trampoline, tumble tracks rope swing, lose foam pit, indoor sports, in house field trips, art & crafts, awesome gymnastics and more!!
Boundless Gymnastics Summer Camp
Boundless teaches with a variety of techniques including using visual examples, verbal instructions and helping them move through the skills. We believe that children progress at different rates. We help with a positive approach and seek to build your child's self-esteem.
Our staff follows safety and instructional guidelines established by USA Gymnastics and other national organizations on physical education.
A well educated staff is important to your child's safety and progress within their class at their own pace. Register at www.boundlessgym.com/camps.
Crafty Camp!
Get creative with hands-on activities such as sculpting, painting, papier-mâché, tie-dye, mosaics and sock puppets during a variety of camps offered June through August. http://www.ceramicsstudioinstuartfl.com/14th-annual-summer-camp-calendar/
Aya Fiber Studio Summer Fiber Camp for Kids
Summer Fiber Camp at Aya Fiber Studio is designed to stretch the campers' imaginations and improve their skills. The one-week session will focus on Surface Design. Each day campers will explore a different fiber technique and learn several different surface design processes. Campers will learn the basics of surface design through printing, dyeing, sewing, shibori, batik, eco printing and other types of resist dyeing. They will print their own fabrics and then use these fabrics to create projects.  Register online at www.ayafiberstudio.com
The First Tee of the TC at Hammock Creek Golf Club
The First Tee of The Treasure Coast at Hammock Creek Golf Club presents its annual Jr. Golf summer camp. The First Tee strives to teach children how to play the game of golf, learn the rules, and the proper etiquette of the game. This will be done with the base of 9 core values that not only are required for the game of golf but also mold a person in how to handle themselves outside the game of golf. This camp will include golf instruction, golf games, on course experience, life skills experience, and an end of the summer tournament. Contact Bo Batchelor at 305-495-7186 or email hbgolfinc@gmail.com.
Tennis and Golf Camps with North River Shores!
Offering blended golf and tennis camps or strictly golf and tennis camps for ages 7 and older. Modified equipment perfect for the kiddos are used. Camps last from 9 am to 3:30 pm.  Get more information and get sign up here.
Tribe TC Volleyball Summer Camp
These Summer Training Camps will improve every player's volleyball skills, fundamentals and techniques and we will also ensure every player has fun and enjoys the time they spend with us. Information may be found here.
ALL AROUND FUN!
Martin County Parks and Recreation offers two full-service summer camps with an indoor/outdoor menu of recreational and educational activities including field trips, arts and crafts, wacky water days and more. The Jensen Beach summer camp is open to children ages 5 (completed kindergarten) to 12 years old. The Jensen Beach Tot Camp is a great, full-day summer camp open to all potty-trained 3 to 5 year olds. This camp focuses on socialization and pre-school age play! Registration for all summer camps is currently open and camp begins the end of May. For additional details, including registration, visit https://www.martin.fl.us/SummerCamp  or call 772-334-1954.