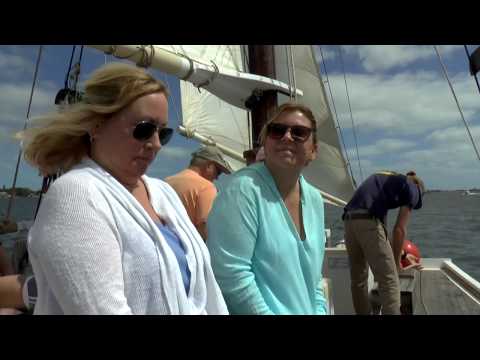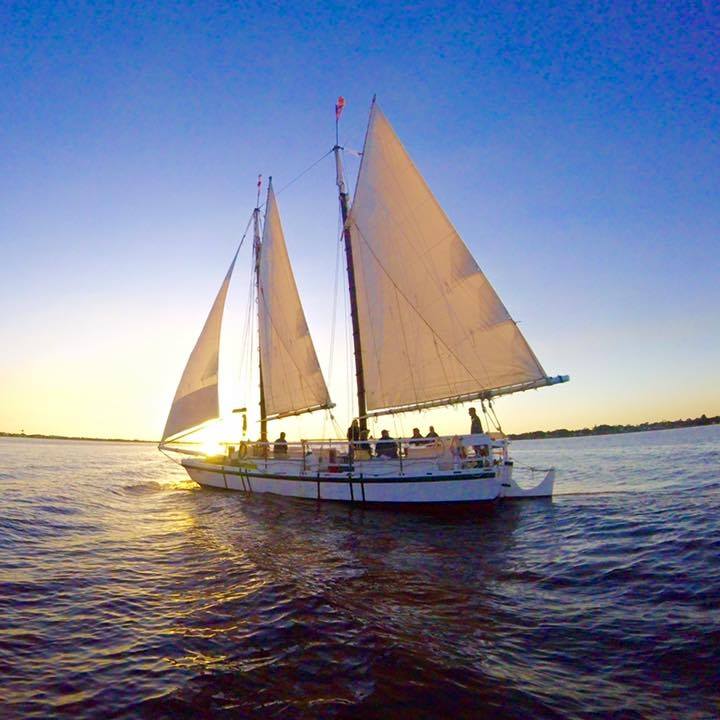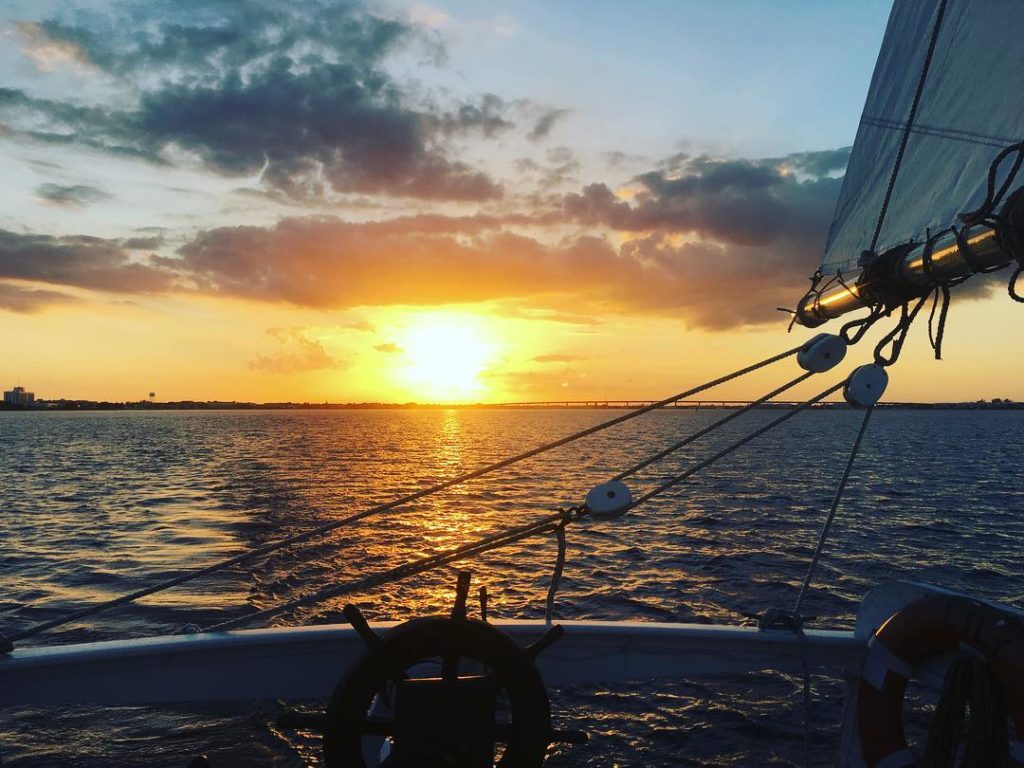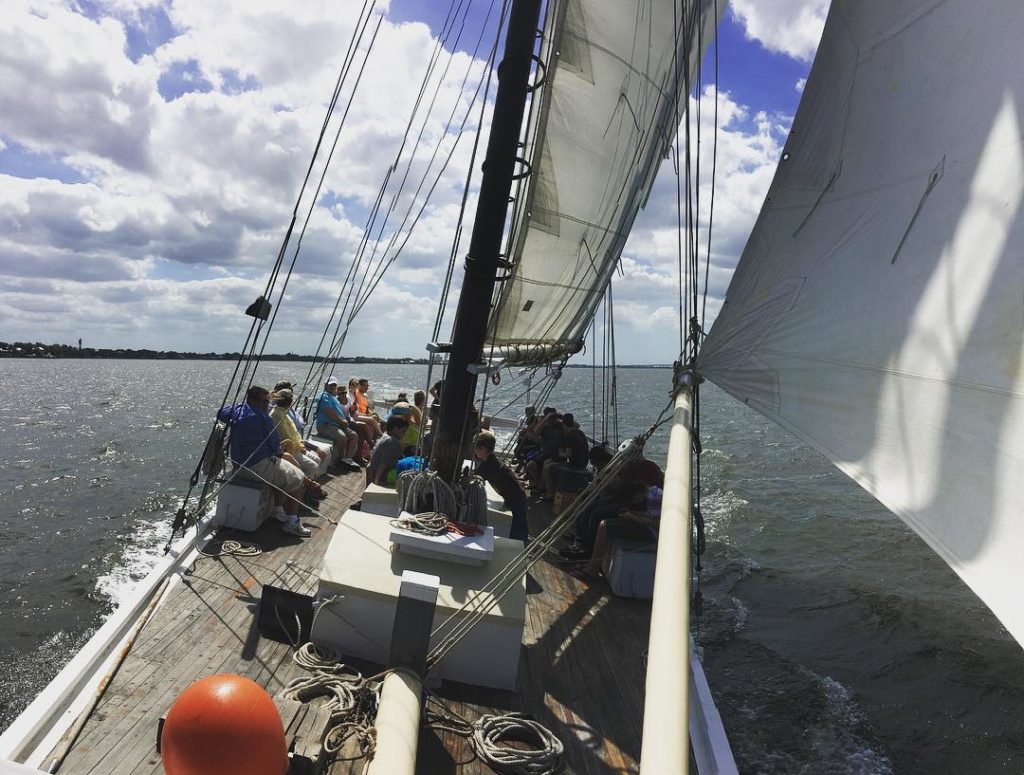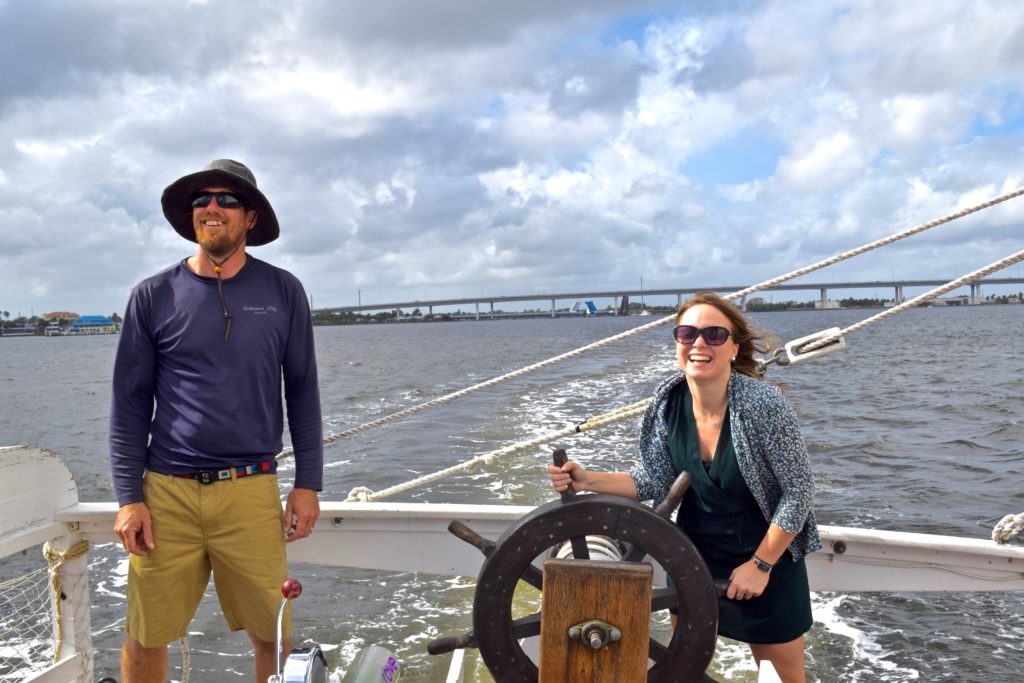 Interactive and refreshing daily sails.  Come join Captain Fred and First Mate Jaime for a sailing adventure you won't soon forget. Aboard the Lilly you will travel back to a time in America's recent history where sailing vessels were the cargo carriers of their time. Sail with us and experience the beautiful nature that surrounds. Take in the fresh air and spot wildlife without the disruption of an engine.
Sail on the only wooden schooner for miles around.  Glide on inland waters, without the disruption of an engine.  Help raise the sails or sit back and relax.  Day and sunset sails are just under two hours, so bring a picnic with some snacks and beverages.  Learn from the informative captain and crew about the Scow Schooner Lily, cargo sail, and our local waters.  View the abundant wildlife up close;  bring your binoculars!
The founders of Treasure Coast Sailing Adventures are uniquely experienced in this specific boating industry. Captain Fred Newhart and Jamie Miscoski are responsible for all aspects of boat maintenance, passenger transportation and safety, crew training, and maintaining USCG documentation.
Address
Shepard Park 600 Southwest Ocean Blvd
Stuart, FL 34994
Phone
772-267-7076
Visit Website